Celeste Donovan might not have a Pier People bumper sticker on her car, but New Brighton and the remainder of the Coastal Ward are close to the ear of  Christchurch City Council's newest elected representative. She discusses her first couple of months in local government politics with Chris Barclay . . .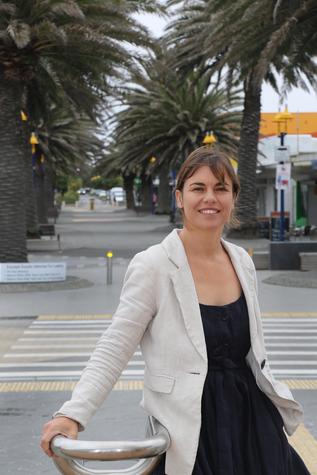 You grew up in Sumner and then moved to New Brighton, so you've always been a seasider by the looks of it. Have you always been attracted to the water?
I grew up doing surf lifesaving from five to 14. At that stage I was quite competitive. I also played rugby for the Sumner boys' team. I was a flanker. I was a little bit dirty, I've got three brothers so you had to learn to stand your ground.
Have you ever lived inland?
I lived in Wellington for a while and Dunedin, which I guess are both coastal too. I lived inland in Japan, about 45 minutes from the coast.
How did you end up in Japan?
When I graduated the first time [from Canterbury University] in 2004, like a lot of Kiwis I thought I've got to get out of New Zealand and get some international experience. The Japanese have the JET [Japan Exchange and Teaching Programme] where you could teach English. I did that for three years. I was teaching in an international high school and there was a lot of high-level curriculum stuff so it was a good opportunity to get something quite rewarding out of it.
Where was the school in relation to Tokyo?
I was in a place called Fukui, which is known for its nuclear power plant and crabs. It's a couple of hours from Osaka. If you were living closer to the plant you got an extra stipend but I wasn't close enough. We used to joke about it, we thought it was really strange. No one said no. I was 23-24 so I wasn't too worried about anything.
Your Japanese is ozappana (sketchy) these days, but you're still proficient in another language. When did you learn to sign?
Sumner Primary and Van Asch College had a couple of teachers looking to integrate sign language into mainstream classes. Our class was effectively a trial so we learned sign language from the age of five or six right through to the end. One of my good friends, Nirvana, is profoundly deaf so I know how bad my sign language is when we met up.
Regret not going to London instead of Japan and enduring Sunday sessions in The Church or giving the Circle Line pub crawl a crack? Oktoberfest?
A little bit, but only because the world's changed. I started to do more travelling in the last few years. I was aiming to do a trip a year. I'd been to Europe, I went to India and then Covid hit. A previous job was based in London. I worked remotely [in Christchurch] but I had an opportunity to visit my employers over there and tacked on some trips.
Any locations stand out?
Amsterdam. I only spent 2-3 days there but I liked their approach to public transport, the fact you can bike everywhere. I just found it a really easy city. Berlin was the same. I had a train pass so you got to see it through their public transport systems. Norway was great as well.
Back to work business. What was the job with the HQ in London? Sounds interesting.
I worked for Vertic. They work on international treaties around disarmament. I was doing research into the legal implementations of treaties around North Korean sanctions.
That indicates an interest in politics and a global view. When did that interest develop? Were you on the student council at Linwood High School?
I think I was on it but I wasn't interested in politics at all, I played snooker at high school. I went straight to university and tried to figure out what I wanted to do. I kind of wish I went travelling. When I went back [to UC after Japan] I did international relations, a bit of international law and politics. I had another bite at the apple and did masters in the same area, looking at New Zealand's foreign policy. We had 9/11 when I was at university and I was doing American politics. It was just so topical to be studying something when it's happening. I kind of got drawn into it.
Your focus has subsequently narrowed to local government after three years working alongside the Green Party in Parliament. Tell us about your time in the Beehive.
I was working on helping develop a lot of the outreach campaigns in the community for things like climate change and housing. I was employed by Parliament, although I was working for the Greens. I worked a lot with [List MP] Eugenie Sage and [co-leader] James Shaw. He had a strong interest in areas I was focusing on like youth engagement and climate change.
Like dad Brian you became involved in the New Brighton Residents' Association when it returned after a post-earthquake hiatus. Did that experience prompt your successful bid to replace James Daniels as councillor for the Coastal Ward when he stood down?
The more active you are at a community level, the more you can see the value of local government and the impact it has on people's everyday lives. In Wellington you can work at a policy level which does have a broad impact. I guess I have a passion for having a positive impact on people's lives.
You still had reservations about joining six other candidates for last October's by-election, didn't you?
I'd said I'd never do it because I'd worked for people in Parliament and realised it can be a tough job. You open yourself up to a lot of criticism. You have to have reasonably thick skin and I thought I'm happier to work behind the scenes.
So why take the plunge?
A couple of people asked me to run and I said 'No'. They were persistent and talked me into it. They were a huge amount of help, but now I'm aware running as an independent . . . it's a pretty major learning curve, even if you've worked in politics. I underestimated how much work was involved in campaigning.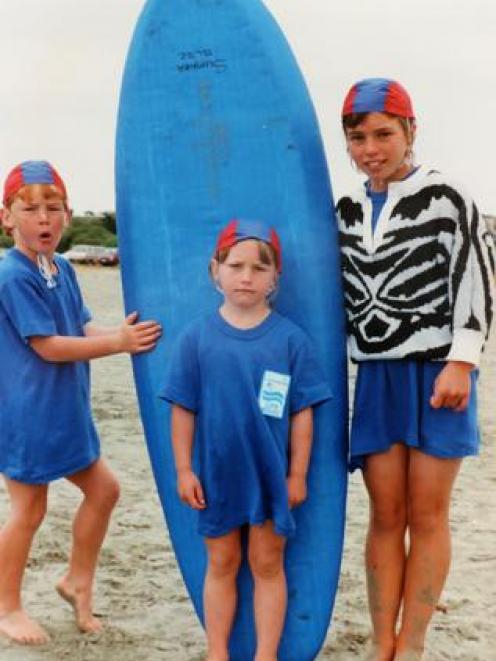 When you stood you downplayed your involvement with the Greens. Is that a fair summation?
That's because I was running as an independent, and that's not to say I don't share a lot of philosophical alignment with the Greens. You should be transparent about where your politics are but I wanted to make it clear I was running on an issue-by-issue basis. One of the reasons I ran as an independent is because one of the barriers to progress at council, in my view, is there are voting blocks. I see the way people vote at council and I sometimes wonder if they've been told to vote that way or if they genuinely believe that's in the best interests of the city. Within the community there seems to be a strong feeling that it's important to be independent. I'm not a member of the Greens, I was for a year when I was at Parliament. 
Climate change gets you hot under the collar, doesn't it?
That's a particularly big interest of mine. It's something I didn't hear spoken about a lot from some people on the council. Staff are very on board but some people prefer playing politics instead of really putting the interests of the communities first. We need to be looking at what we can do to build climate resilience as a city.
There's nothing you can do about the prevailing easterly breeze at New Brighton unfortunately, but tell us about other non-weather-dependent measures to rejuvenate the focal point of your jurisdiction.
There's quite a bit happening around the commercial core. You've got the housing going on the school [Grant McKinnon's 65-unit development at the old Central New Brighton Primary School site on Seaview Rd]. The tendering process for Beresford St [to develop council-owned land] has closed. Hayden Clavis has a development in the mall. A lot of the energy's gone into revitalising the central city. Now developers and the council are looking at other urban hubs that really need our attention. New Brighton has been prioritised. I think we're on the cusp of seeing some really big stuff happening. We've got the hot pools, the foreshore is looking good. Now it's just about focusing on the mall. I've put forward through the budget process to bring money [$70,000] pushed out to 2027-2028 brought forward to do up the mall.
The Donovans also believe in the future of New Brighton from a financial and development standpoint, don't they?
My family's building a residential and commercial development [in New Brighton]. I'd been involved in various aspects of the project management side of things and then stepped back during the [by-election] campaign. That's been handed over to my brother.
You were elected by securing 1654 votes from a turnout of 38.8 per cent of eligible voters. One of the roles you've adopted at council is to try and boost interest in local government by helping establish the Engagement Working Group.
It's about finding ways for people to engage in a way that works in with their lives. Asking people to take time off to go to council meetings is not realistic. There are ways to make it more accessible. We've live streamed the [Waitai-Coastal Burwood Community Board] meetings from November. You can watch it without leaving their house or watch it later on, go back and ask questions after the fact.
Apparently Christchurch can be quite cliquey. Any issues transitioning from Sumner across the estuary to Southshore and points north to Brooklands?
I think I'd been in the area long enough (since 2014). It does take time for people to get to know you but once they have your measure then they really back you. Having a certain amount of existing relationships was helpful.
Does having a Pier People bumper sticker help?
I don't actually have one. It is an oversight.
You were sworn in last October 19, pretty much 12 months before the next local government election. It's early days, but has the job turned out as you anticipated?
More or less. I've been playing catch-up, I came in two years into a three-year term. I've either been at council meetings or briefings. I realised the more I'm across different areas – council is a hugely complicated beast – the more effective I'll be. The hardest part is getting used to not working behind the scenes. That's been quite a mental adjustment. It [a public profile] didn't motivate me to run. Some people enjoy that, I don't particularly, but it's part of the job.
Have you contemplated returning to Parliament in the future, as an MP?
At this stage I have no interest in that. You can have a greater impact on a broader stage, but you lose community level engagement, which is the bit I really enjoy. You're travelling all the time and you don't really get to spend time with individuals and communities.
Council business ramped up this week, did you venture outside of Christchurch during the break?
I was over on the West Coast. Like the Coastal Ward it's full of characters. I really enjoy their straight-up nature, you know where you stand. They have a similar approach to New Brighton. It's not a particularly pretentious place.