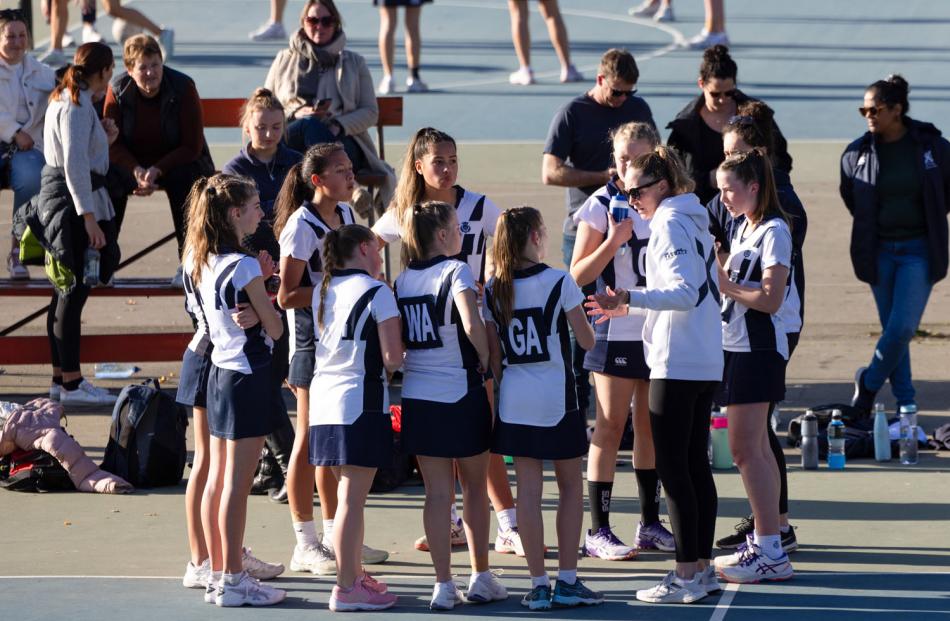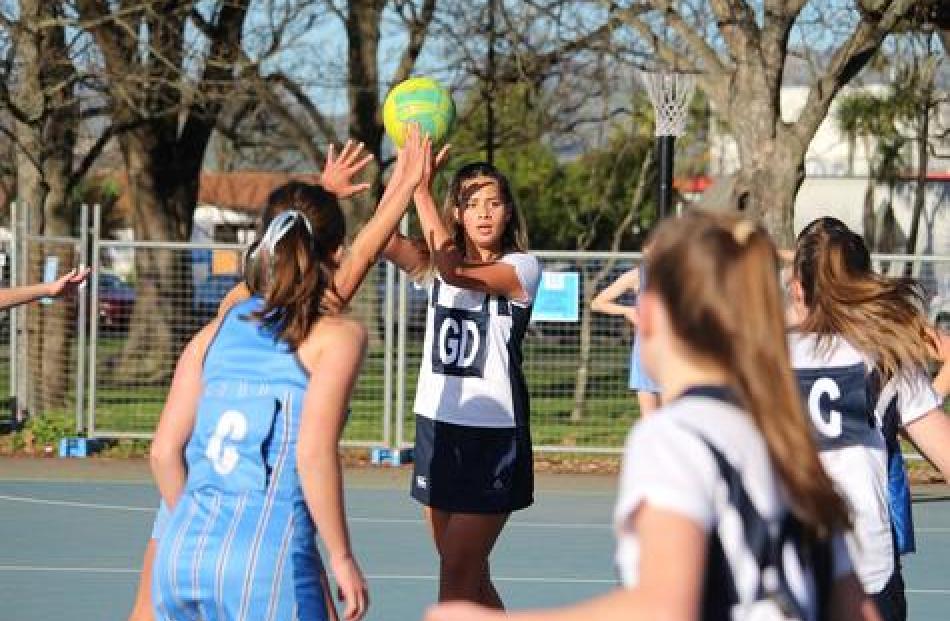 The next generation of St Andrew's College netballers showcased their talent at the South Island secondary schools junior championships.
The school claimed the year 9 title and finished second in the year 10 grade.
The year 9 side went one better than last year, winning the grade for the first time since 2018 at Hagley Park last week.
St Andrew's comfortably beat St Hilda's Collegiate School 44-20 to win the tournament.
Coach Jo Andrew said they are a new team but have developed strong connections across the court quickly.
"Their ability to score a high volume of goals were remarkable for such young players," she said.
The team's average of more than 40 goals a game and accuracy of over 80 per cent was largely due to Tactix shooter Vika Koloto helping the team throughout the season.
"She is a great role model for the shooters and they have benefitted from her advice and support," said Andrew, who is a former Canterbury Flames player.
St Andrew's went through the three-day tournament unbeaten and a dream run saw them win all their playoff games by more than 10 goals.
Andrew said the team executed their game plans and showed steady improvements.
"They are a group of girls who love playing netball together."
The school's year 10 side suffered a heartbreaking 30-21 loss to Dunedin's Columba College in their final. A majority of the team were part of the St Andrew's side who lost to Columba in the year 9 final last year.
St Margaret's College and Christchurch Girls' High battled it out in the year 10 third place playoff, with St Margaret's coming out on top 25-15. Villa Maria took fifth place over Marlborough Girls' College.
In the year 9 grade, Cashmere High managed to hold off a strong Ashburton College side to finish third with a 41-39 win.
The South Island secondary schools junior championships have been held in Christchurch for 25 years. This year there were  96 teams competing in three different grades.
Final placings:
Year 9:
1. St Andrew's College
2. St Hilda's Collegiate School
3. Cashmere High School
4. Ashburton College
5. Central Southland College
Year 10:
1. Columba College
2. St Andrew's College
3. St Margaret's College
4. Christchurch Girls' High School
5. Villa Maria College
Combined:
1. Greymouth High School
2. Queen's High School
3. South Otago High School
4. Motueka High School
5. Rolleston College Blue
•For the full results go to www.sporty.co.nz/sissjuniornetball