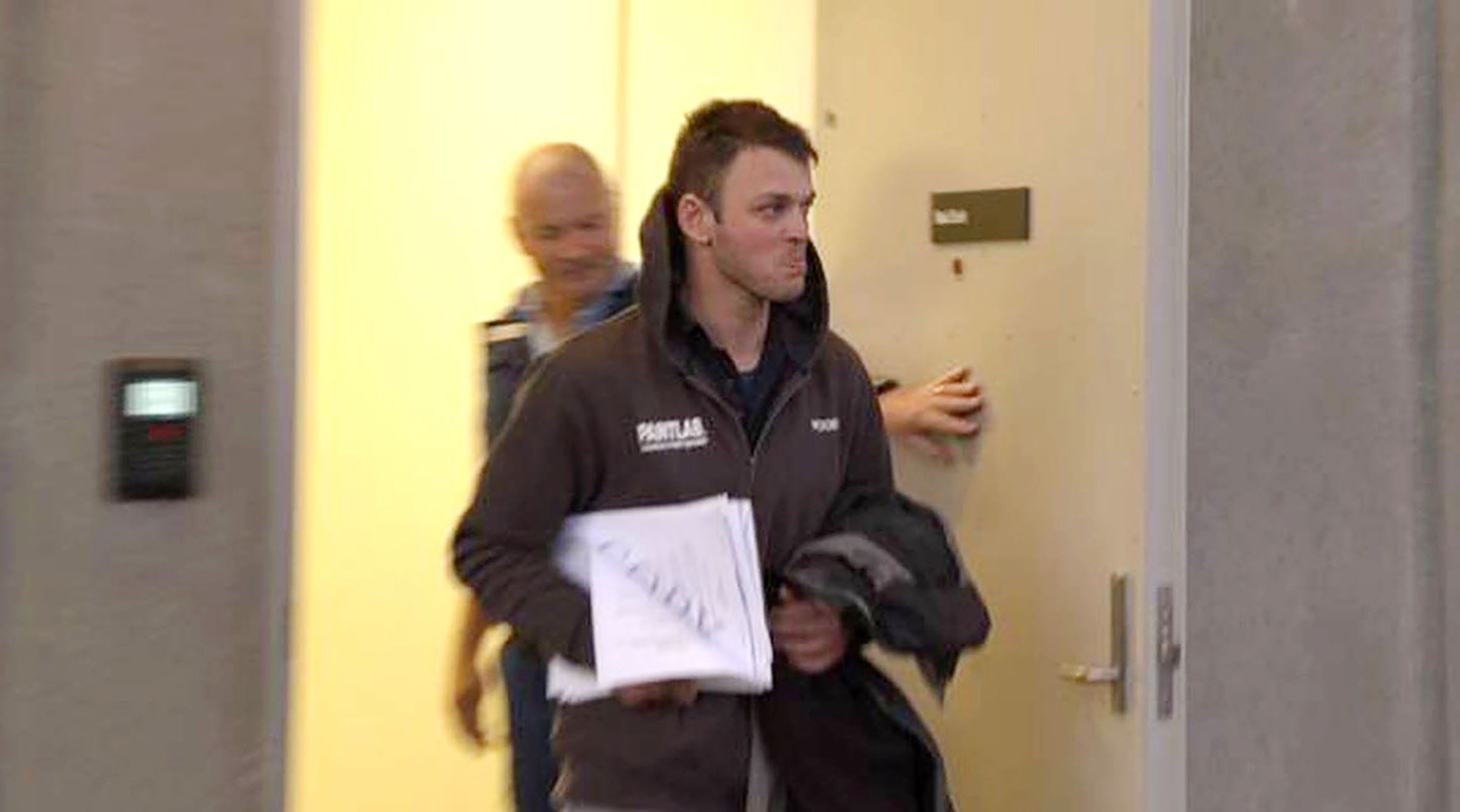 Two prominent harness racing figures are making a bid to get fallen from grace trainer driver Matt Anderson back into the industry.
Ken Spicer, a Harness Racing New Zealand board member and its former chairman, and former top trainer and driver Peter Jones met with Harness Racing New Zealand chief executive Gary Woodham earlier this month to discuss Anderson's future.
Jones' daughter is Anderson's partner. They live on the Jones' property.
Jones told The Star yesterday Anderson had addressed his issues.
"Matt is a good person," said Jones.
In November, Anderson was sentenced in the district court to three months' community detention and 12 months' intensive supervision for an assault on a woman at his home earlier in the year.
He was found guilty of assault and intentionally impeding breathing by strangulation after a judge-alone trial in July. During the trial, Anderson denied he had assaulted or choked the woman. He claimed the woman had grabbed his arm and fell when he moved away.
Anderson's assault conviction means he is not allowed to enter a racecourse for two years unless he is granted permission by the Racing Integrity Unit's exemptions committee.
The Star also understands the 12 months' intensive supervision sentence, which ends in November, is also a major obstacle to reinstatement.
The RIU is the racing industry's independent investigative body.
The ban followed on from a six-month stand-down Anderson received on August 1 after he was charged for acts deemed detrimental to the interests of harness racing.
It related to a district court appearance, where he was discharged without conviction after admitting possessing the party drug MDMA for supply, and two charges of supplying MDMA.
Evidence against Anderson was gathered from covert surveillance as part of the police Operation Inca. The 17-month operation ended in raids on 17 horse stables and properties in Canterbury, Manawatū and Invercargill in September 2018.
A number of those charged are still before the courts.
In its separate investigation the RIU charged Anderson with refusing to supply information to its investigators.
The Judicial Control Authority – racing's equivalent of a court – banned him for six months as a result of the charge
HRNZ board chairman John Coulam told The Star yesterday he was unaware of the meeting and Spicer would have been acting as an individual.
Spicer did not return a call to The Star yesterday.
Jones said he was advocating on Anderson's behalf because there was no other support mechanism in the harness racing industry.
He pointed to rugby's players' association as an organisation which could support individuals when they got into trouble. Crusaders winger Sevu Reece was an example, said Jones.
Reece made his way into an All Blacks jersey after being discharged without conviction on one count of male assaults female after an incident involving his then girlfriend.
He was ordered to pay $750 by the court.
Said Jones: "The JCA works on the rule book, which is fair enough. But I do think there is room for improvement on all sides.
"Matt has gone out and addressed it (issues) at a considerable cost to himself."
As a newly-appointed chief executive, Woodham told The Star the meeting with Jones and Spicer was an opportunity to discuss many aspects of Anderson's case.
"I must emphasise, however, that it was an informal meeting and not an official request for reinstatement," said Woodham.
"The upshot of those discussions, and subsequent inquiries regarding eligibility, is that Matt Anderson is not able to be reinstated and that is unlikely to change in the foreseeable future."