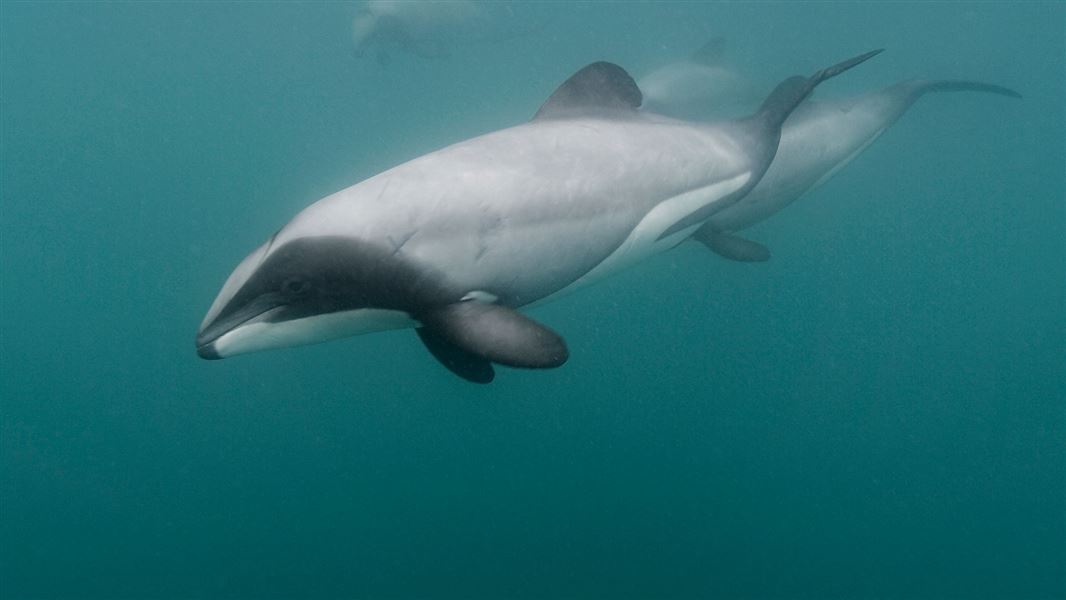 Hector's dolphin advocate Genevieve Robinson is demanding better marine protection for the dolphins around Banks Peninsula.
Robinson delivered a legal opinion to Environmental Canterbury last week, challenging its lack of action in protecting the dolphins.
She is asking for stronger protection of the dolphins from trawl fishing and gillnetting. Under the Fisheries Act, trawlers can operate within two nautical miles from the shore.
Robinson hopes ECan will act urgently, either banning gillnetting and trawling in the Hector's dolphins habitat, or banning both fishing activities within 12 nautical miles from shore.
Robinson engaged prominent Resource Management Act lawyer James Gardner-Hopkins after becoming increasingly frustrated by ECan's failure to uphold its duties to protect the dolphins.
During last year's Covid-19 lockdown, Robinson routinely monitored fisheries activities around Banks Peninsula through online apps.
"While we were locked up in our homes, fisheries carried on as usual, working as an essential service," she said.
Robinson then discovered, through an Official Information Act request, a Hector's dolphin had been caught by a fishing vessel in March.
The fishermen at the time had reported it to the Department of Conservation, which then notified Conservation Minister Eugenie Sage.
However, the public were only told of the dolphin by-catch five months later.
Said Robinson: "Hector's are still being caught. It goes on. We know it goes on."
Robinson believes change needs to occur around the way fishing is allowed in areas where there are also large populations of Hector's dolphins.
"The problem is the marine sanctuary in the Banks Peninsula is not doing its job," Robinson said.
"It is only a sanctuary in terms of protecting the dolphins from seismic surveys and mining.
"Sanctuary is a word that looks good on paper but it doesn't play out its proper role based on the public's conservation expectations."
In the letter, Gardner-Hopkins acknowledges ECan has the power to impose controls on fishing through its regional coastal environmental plan to protect Hector's dolphins.
"ECan can make protective changes overnight. If they go by the books, it will take too long. We need urgent action on this," said Robinson.
Robinson has previously called out the Lyttelton Port Company on its cruise berth construction plans.
Prior to her first sighting of Hector's dolphins in 2013, she did not know New Zealand had an endemic dolphin species.
Since then, she has been working "non-stop" to advocate for their protection.