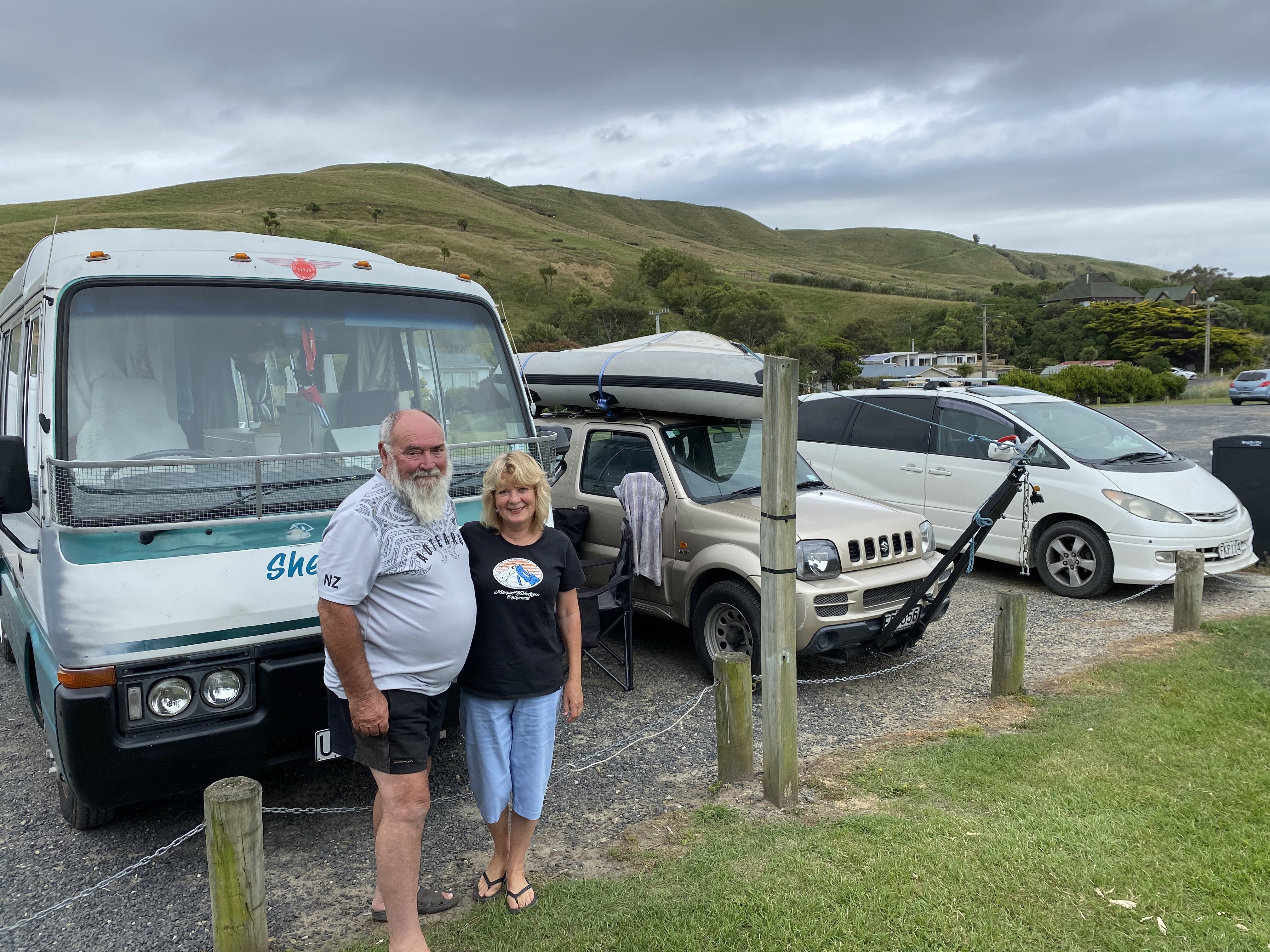 After seven years of escaping in their bus for the occasional weekend, recently retired Christchurch couple Allan and Cathy Luchford are loving having the time to explore the country at their leisure.
On the road with 15-year-old canine companion Norton, the couple decided to "do the summer in the bus", visiting the Marlborough region before Christmas and travelling south to explore the southern region in recent weeks.
"Having just retired, we are very keen on making the most of this summer to have a really good look around at a relaxed pace," Mr Luchford said.
As members of the Motorhome Association, the Luchfords have a variety of options for parking up their bus for the night, including association parks, commercial camping grounds, and freedom camping spots.
Dunedin's The Star met them at the Ocean View Recreation Reserve freedom camping site near Brighton on Monday evening, relaxing in their fully self-contained converted bus, parked alongside a diverse array of travellers' vehicles.
Having the option to camp in a "great spot" such as the Ocean View Reserve freedom camping site, near to the beach and with good, clean facilities, is something the Luchfords really appreciate.
"Places like this are fantastic - really convenient and the surroundings are beautiful," Mr Luchford said.
"As Kiwis, we really appreciate it."
During their travels in this unusual summer, the Luchfords have encountered mostly Kiwi travellers, with varying degrees of camping experience.
"You meet a lot of interesting people out on the road, and it's nice to be able to help them out when they need it," Mr Luchford said.
The couple believe it will take them up to four years to properly explore the South Island, with time out to return to family in Christchurch, before they look at heading north.