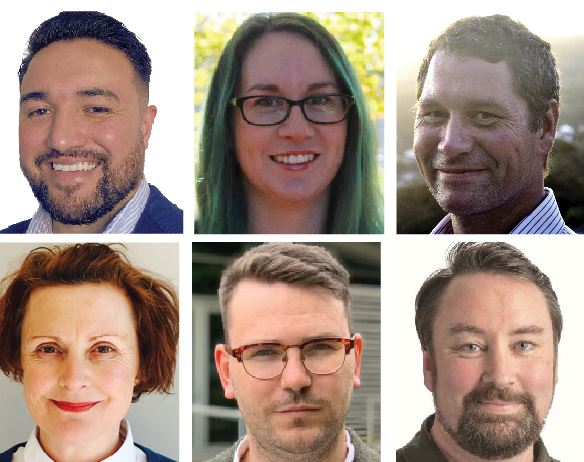 Old hands and new faces are among the centre-left city council candidates confirmed for the Christchurch local body elections in October.
The People's Choice has revealed its line-up in what is shaping as one of the most intriguing elections in years.
However, the left-leaning group says it will not field a mayoral candidate. The only candidates confirmed at this stage to vie for Lianne Dalziel's mayoral seat when she steps down at the election are city councillor Phil Mauger, and The Wizard. Former health board boss David Meates said he is considering throwing his hat in the ring.
The People's Choice campaign chair Reuben Davidson said today the political grouping would bring a "fresh perspective on local issues across our diverse neighbourhoods and communities."
Newcomers include two who are entering local body politics for the first time. They are basketball coach, motivational speaker and business owner, Tyla Harrison-Hunt, who is standing in the Riccarton Ward, and union organiser and Rotarian Kim Moss, who is standing in the Hornby Ward.
Harrison-Hunt, 31, became an advocate for peace and forgiveness after he and wife Saba Kahn-Hunt lost friends and family in the mosque terror attack.
Moss describes herself as a working mum with two toddlers, who has been dedicated to improving the lives of children and working people throughout her career.
The pair are standing alongside other first-time candidates who are currently serving on the community boards in their areas. They are social worker Tyrone Fields (Banks Peninsula), public sector manager Keir Leslie (Cashmere), and lawyer and former health board member Michelle Lomax (Burwood).
Fields is seeking to hold onto the seat for The People's Choice after incumbent and deputy-mayor Andrew Turner decided to retire from politics.
Lomax will come up against a former political colleague in Kelly Barber, who is standing as an independent after losing out in the Coastal Ward by-election as a Labour/The People's Choice candidate.
Current councillors re-standing are first-term councillors Jake McLellan and Dr Melanie Coker, standing for the Central and Spreydon wards respectively, third-term councillor Pauline Cotter for the Innes Ward, and fifth-term councillor Yani Johanson for the Linwood Ward.
Davidson said The People's Choice would not stand a candidate in the Halswell Ward.
He said with a number of councillors and council candidates who shared the organisation's progressive values, there was not a need to stand a candidate in every single ward.
Waipuna Halswell-Hornby-Riccarton Community Board member Andrei Moore is standing as an independent in the Halswell Ward.
The People's Choice has also announced community board candidates. These are:
Banks Peninsula – Reuben Davidson (Lyttelton), Cathy Lum-Webb (Lyttelton), Luana Swindells (Mt Herbert)
Burwood – Tim Baker
Cashmere – Lee Sampson
Central – Sunita Gautam, John Miller
Coastal – Alex Hewison
Halswell – Adele Geradts, Marie Pollisco
Hornby – Henk Buunk
Innes – Shreejana Chhetri
Linwood – Jackie Simons, Paul McMahon
Riccarton – Gamal Fouda
Spreydon – Callum Stewart-Ward, Roy Kenneally