It's coming up nine years since the last beer was poured at Lyttelton's Mitre Tavern.
It was closed due to damage from the February 22, 2011, earthquake and has become increasingly derelict and an "eyesore" to the public.
And still, residents are no closer to finding out what will happen with the historic hotel on Norwich Quay.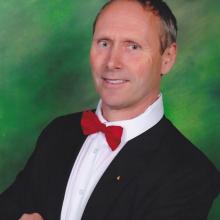 The owner, Tony Ward, could not provide any details on what he plans to do with the building or the site.
He has until July 2025 to carry out building work to ensure it is no longer earthquake-prone under the Building Act.
Mr Ward said he is keeping an "open mind" on what to do with it but said it "may just be best to put a fresh development on the site."
He would not comment on the insurance situation.
Lyttelton Community Association chairman Ken Maynard said residents are sick of seeing the building in its state, and the orange fencing around it.
"I don't know what Mr Ward's plan is for it. I've never seen anything concrete."
He said the deadline of 2025 was "much too far away".
"It's been there long enough and he's had plenty of time to do something so why hasn't he?
"If he won't, the (Christchurch City) Council does have things at their disposal."
He said a good idea would be to run a competition for design groups to submit ideas on what could be built on the site, along with other plots of land in the area, similar to the one that was run for Collett's Corner on Oxford St.
The current concrete building is the third incarnation after the first was destroyed by fire in 1875 and the second in 1926.
City council head of building consenting Robert Wright said there was an understanding there may have been an "initial desire to demolish the building but as it is listed on the schedule of significant historic heritage items, a resource consent is required".
Mr Wright said building owners who fail to complete seismic work within the time frame can be fined up to $200,000, if convicted.
Local authorities, like the city council, can apply to the district court for an order which would allow them to carry out seismic work that has not been completed to deadline and recover the cost from the building owner.
Banks Peninsula Community Board member Tyrone Field said he can "no longer tolerate the building just sitting there".
"I'm sick and tired of seeing no action on it and I just want to see what the pathway is to having it removed, that's my goal. It's an embarrassment."