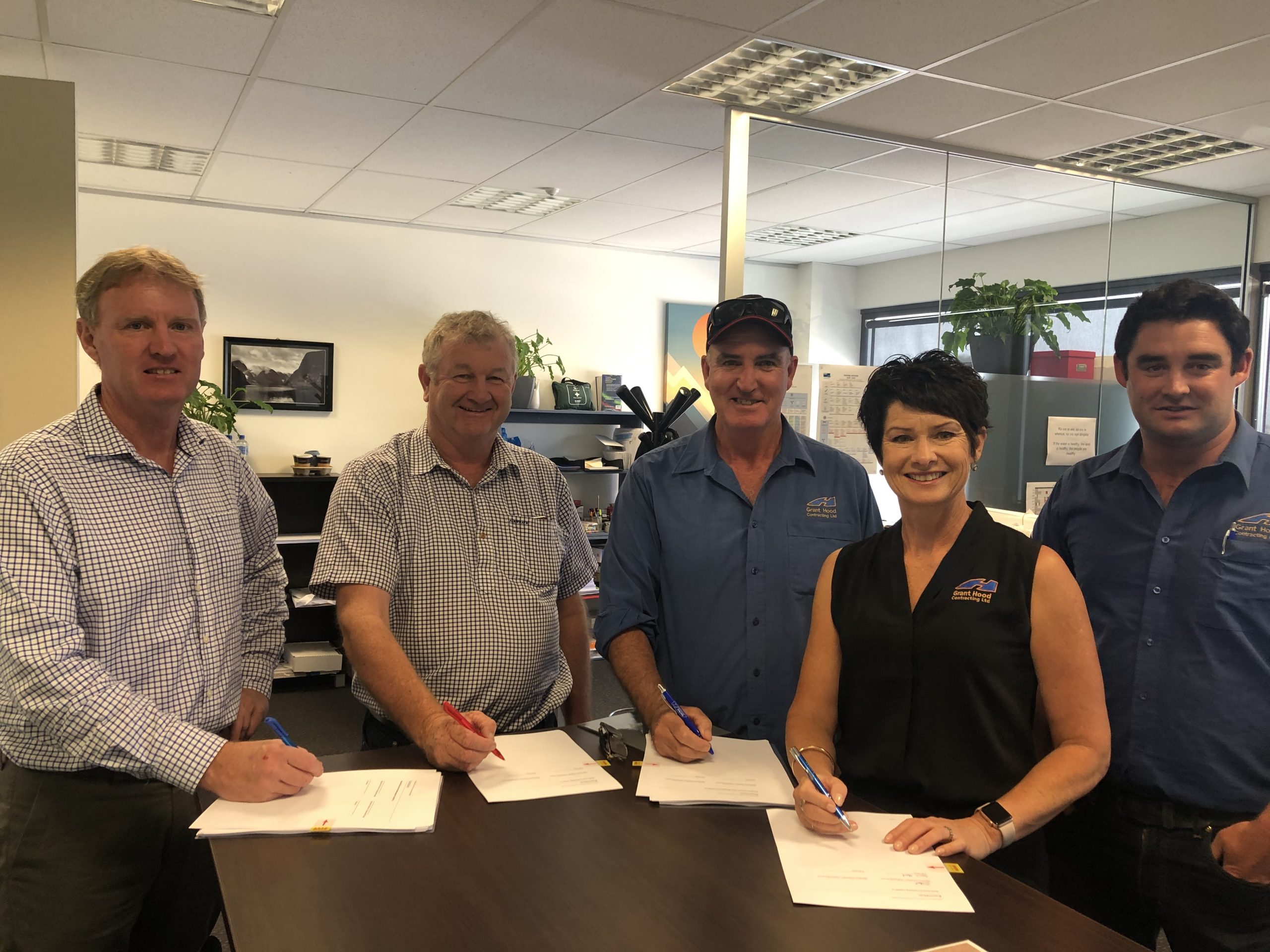 A giant state-of-the-art fish screen near the Rangitata River will be finished soon as part of a $17.2 million project to protect salmon, trout and native fish in the river.
The fish screen has been commissioned by Mid Canterbury's largest water supply company and the mechanical screens are being built in stages in Australia. It will soon be constructed by Ashburton company Grant Hood Contracting.
The first screen arrived by ship from Australia recently and is being stored in Christchurch by Smith Crane and Construction, which is sub-contracted to assist with the construction. Victorian manufacturer AWMA will send the other six as they are completed, with the last one due in June.
It will be one of the largest and most complex of its kind in the world and will lead the way for future fish screens across New Zealand.
Rangitata Diversion Race Management Ltd has consent to take water from the river for irrigation, stockwater and hydrogeneration and distributes it via a 67km canal that runs across the district to the Rakaia River.
It is a legacy piece of engineering, built 80 years ago to stimulate agriculture in Depression times, and remains vital to the district's economy.
RDRML chief executive Tony McCormick said conditions of the water-take require the company to prevent young fish from entering the irrigation canal.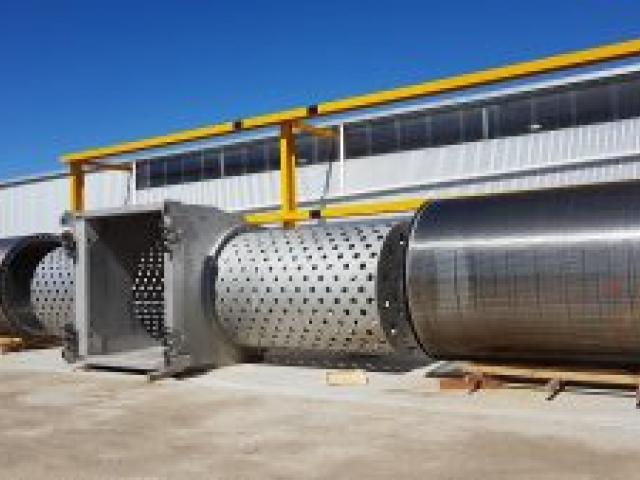 A bio-acoustic fish fence previously installed was not working as hoped and will be decommissioned as soon as the new mechanical fish screen is up and running by May next year.
Grant Hood Contracting will be on site in March to under take earthmoving, then back again in spring to complete construction and start installing the seven 8.5m long cylindrical screens, which are each 2.1m in diameter.
They are each covered in stainless steel mesh with 2mm gaps and fitted with electrical motors that turn the drums to clean off sticks and other debris. It has been scientifically designed to allow water through but ensure young salmon and other fish are swept past the screen to an offtake that runs back into the river.
Water from the RDRML's Klondyke intake runs along a headrace canal to the fish screen. RDRML has consent to take up to 35 cumecs (enough water to fill 50 big swimming pools in an hour), but is subject to restrictions when the Rangitata drops below 60 cumecs.
Water not used for irrigation is used by Trustpower to generate electricity at Montalto and Highbank power stations. Part of the consent is also to provide stockwater for the Ashburton District Council. Water for the managed aquifer recharge network is also conveyed in the RDR.
McCormick said fish needed to be safely returned to the river so some will be caught and checked. Wild salmonoids currently caught in the bio-acoustic fish fence were retained and used by the McKinnons salmon hatchery to boost the vigour of its hatchery stock.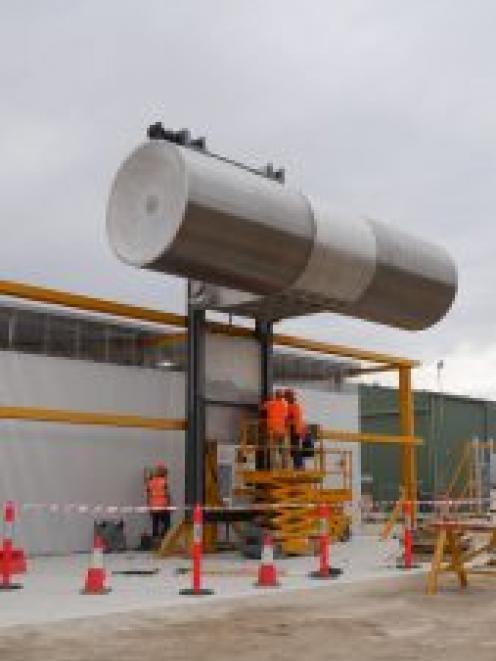 McCormick said the new fish screen will be built beside the existing canal, which would be shut for two weeks next year to allow the new hook up. Total construction time was estimated at eight months.
He is keen to show the scale of the work and put one of the fish screens on display before it is fully assembled on site.
Grant Hood said it was one of the Ashburton company's biggest projects to date and would involve managing groundworks and complex installation with sub-contractors.
"It certainly is up there as one of our biggest and most technical."
James Greene will be the construction project manager.