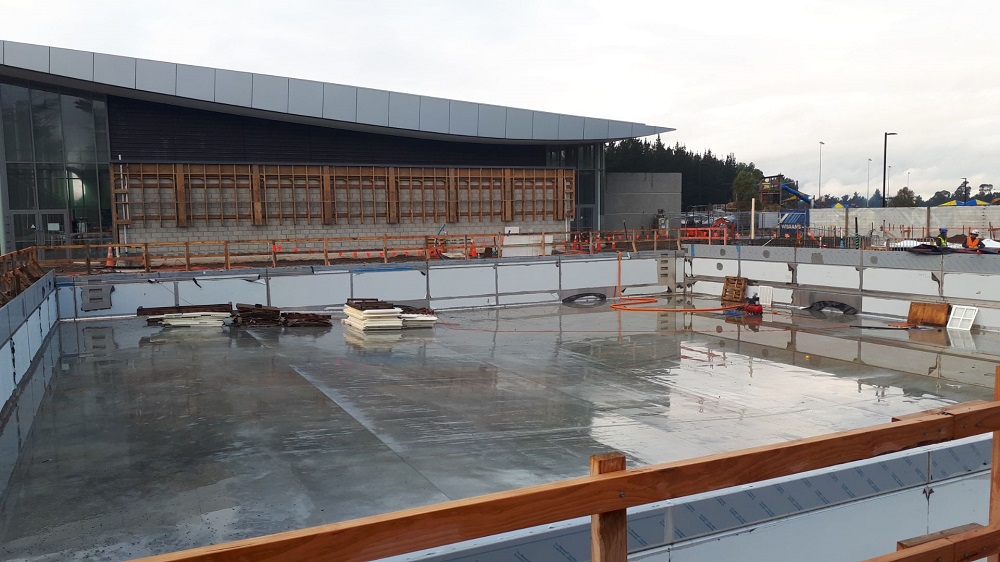 The planned shut down of the Selwyn Aquatic Centre for an upgrade has been reduced from six weeks to a day.
The facility in Rolleston will close on July 13 as the power needs to be turned off to complete the work.
It was initially scheduled to be closed for six weeks during the expansion and upgrade works.
However, work was able to be completed during level 3, reducing the shutdown needed to one day.
The expansion will see a new 10-lane, 25m pool built, more than doubling the facility's capacity and accommodating increasing demand from aqua-fitness, casual swimming, deep water and other activities.
The structure of the new pool has been completed with work now starting on the building surrounding it.
The new pool is due to open in March next year and work to upgrade the changing rooms, staff and public areas and existing leisure pool is due to be completed by November next year.
Meanwhile, the first walls have also started going up at the Selwyn Health Hub and work is continuing on Rolleston's new community centre and library, Te Ara Atea, the Rolleston Town Centre, and the Foster Park indoor courts.