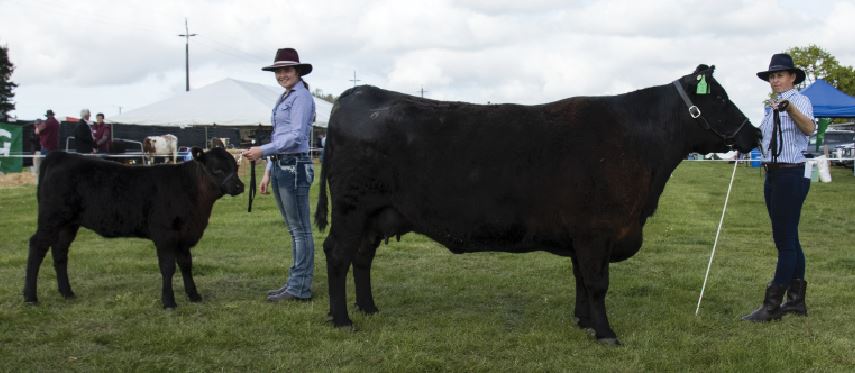 Sarah O'Connell has another champion trophy in her sights at Saturday's Ellesmere A&P Show.
The Dunsandel beef cattle hobbyist will be showing both Angus and Shorthorn cattle at the show.
"It'll be good to get the first show for the season out of the way," she said.
O'Connell has been showing calves at Ellesmere since she was a child, and since 2011 has consistently competed in the beef class.
Last year she took away three first places, including the champion in the all breeds beef class.
The cattle she will be showing this year are prodigies of previous winners. Each has been in a show as a calf at their mother's feet.
"This year I'm bringing a two-year-old with her calf at foot and two heeling heifers," O'Connell said.
She said the cows are not too bad on the halter because they have done the year prior as a calf, and calves will follow mum around.
In the days before the show, O'Connell had a lot of work to do to ensure the animals are ready to go.
"Lots of brushing and ensuring they are happy on the halter," she said.
This year's show - the 152nd - has the theme 'Mooving the Community Together – Te neke tahi I to tatou hapori'.
It recognises the importance of community, and the dairy industry being a major part of the area's overall productive success.
Along with cattle, visitors can expect to see everything from chickens to alpacas, horse riding to sheep shearing, and wearable arts to the Smoke @ the Lake BBQ competition.
Said show spokesperson Alistair Barnett: "There is much to offer, from the traditional beef, sheep, dairy, pig, poultry, produce, grain and seed (to) beverage and baking classes that focus on the initial and secondary production of quality goods. 
"Added to this is the Selwyn's Got Talent showcase, the schools Cochrane's of Canterbury Top Team Challenge and a variety of live bands to entertain."
Gates open at 7.30am Saturday at Ellesmere Showgrounds, 1650 Leeston Rd. Adults $15, family pass $40, free admission U12s.