Parent and educator Kylie Horgan fears the Ministry of Education has made the wrong decision in pushing ahead with plans for a super school at Rolleston.
The town will potentially have New Zealand's largest secondary school after the Government bought land for a second Rolleston College campus.
The college has welcomed the decision, but Horgan said the ministry was venturing into unknown territory.
Global evidence has suggested there are effects on youth well-being from attending large schools, such as social disconnection, higher drop out rates and lower academic outcomes, she said.
"The bigger something gets the more risk you have for kids not to be able to access everything in a fair way," Horgan said.
"Has this decision been made in the best interests of our young people, or has it been made on what's the cheapest, the easiest, and the fastest?"
Rapid population growth in Selwyn has driven the need for the new campus, which is expected to open 2025.
The ministry made the decision to go for an extended Rolleston College, rather than create a whole new secondary school, following community consultation last year.
Horgan has requested a range of information from the ministry, including raw data from the community consultation, external contractor reports on the consultation, correspondence on the purchase of the land, and details of any research by the ministry on studies about the effects of attending large schools on young people.
Horgan is a West Melton mother of two school-aged children.
She is a former youth worker and on leave from her role as deputy principal at Lincoln High School as she focuses on establishing a youth well-being charity.
She is plans to hold a community meeting next month to present information on the decision, following an Official Information Act request she made to the ministry last week.
The second Rolleston College campus will be on the corner of Springston Rolleston Rd and Selwyn Rd, 2km from where the college is now.
Minister of Education Chris Hipkins said last month, when making the land purchase announcement, that it would take the college's roll capacity to about 3400.
There are more than 1200 students currently at the college, while the second campus will accommodate up to 1500 with potential for a further 700 in the future.
The largest school in New Zealand is Auckland's Rangitoto College with about 3200 students.
Rolleston College principal Rachel Skelton said she and board of trustees' members were delighted and humbled a second campus was the preferred option from the community after two rounds of consultation.
"Our focus as a college has always been on putting the learner at the centre of all we do and looking at the best ways to support well-being using current, local and internationally researched well-being models," Skelton said. 
"We take a proactive approach to ensuring a supportive and caring school environment where everyone belongs.
"These fundamentals will not change with a second campus."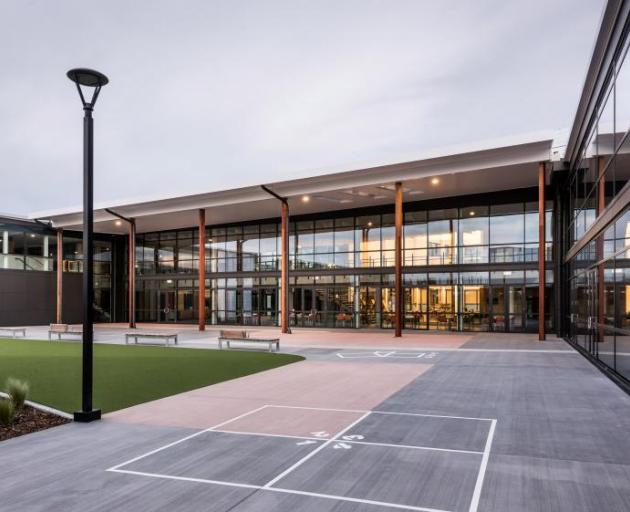 Ministry leader te tai runga (south) Nancy Bell said the New Zealand education system reflects a unique and diverse society, which welcomes varied abilities, religious beliefs, ethnic groups and income levels.
"All schools in New Zealand are funded to provide high quality education and opportunities for their local children, whether it be a large school, small school, city or rural," Bell said.
"We will partner with Te Taumutu Rūnanga to support Rolleston College to ensure tuakana teina relationships can be accommodated between the two sites and work together to develop and enhance opportunities for ākonga within Rolleston/Selwyn district."