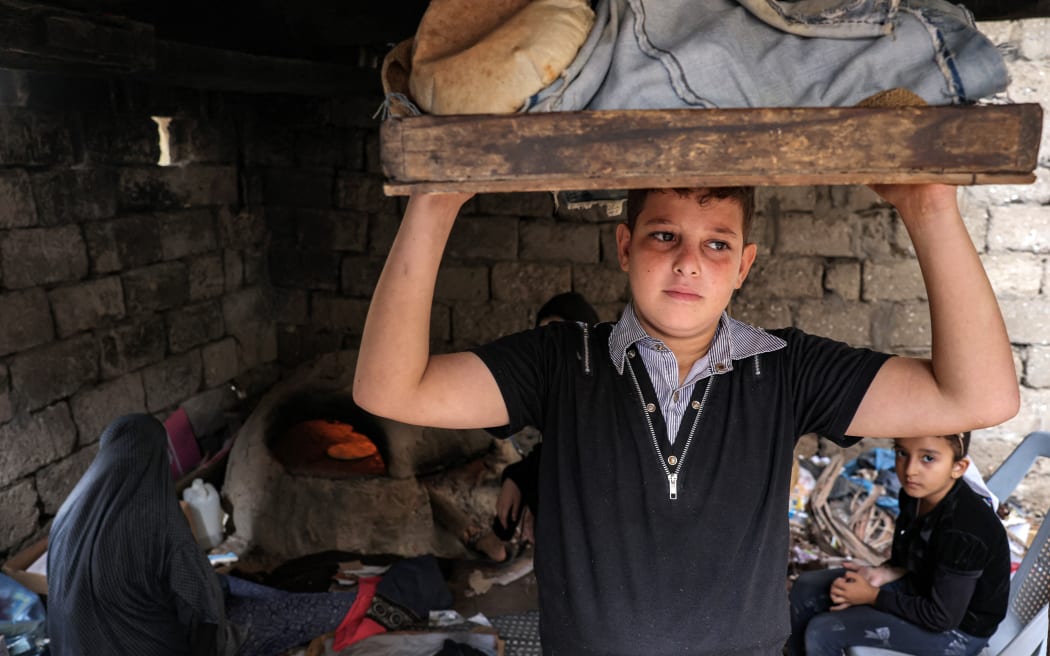 A New Zealand charity that provides aid to war-torn nations has had two of its refugee employees killed in the Gaza Strip.
ReliefAid founder and chief executive Mike Seawright is currently working out of Istanbul. He told Sunday Morning that local Gazan workers had been "doing the heavy lifting" in distributing food and water.
Since the interview was recorded, but before it went to air, the charity announced that two ReliefAid members they identified as Mohammad and Mahmoud had been killed when their homes in the Jabalia refugee camp were hit in a missile strike.
A spokesperson said in a statement: "Just a few days earlier, describing the situation in Gaza, they had told us, 'Whoever is still alive does not know if he will live for a few more minutes.'
"Mohammad and Mahmoud were fathers, husbands, and aid workers, guilty of no crime, beyond trying to keep their families safe and delivering aid to save the lives of others.
"Whilst our team in Gaza mourn the loss of their colleagues and friends, they are determined to continue delivering lifesaving aid, including food and water, to families who have nowhere else to turn.
"ReliefAid calls for an immediate and unconditional ceasefire by all parties in Gaza.
"Four-hour military pauses are not enough. International laws must be adhered to. As we have seen with our own team members, innocent families continue to be caught in the crossfire of a war, not of their making."
Seawright told Sunday Morning's Jim Mora that the work done by ReliefAid teams within Gaza was incredible, because "delivering aid in Gaza right now is very dangerous".
"Not only do they have to deliver aid but they have to live inside what is a very, very difficult situation themselves.
"They go to work and worry about whether their homes will be intact when they get back, whether their families will be under the rubble and of course whether they'll see the end of the day."
Seawright said the destruction inside the Gaza Strip was "terrible", with around 45 percent of homes in Gaza damaged or destroyed in some form.
"This is wholesale destruction across an entire population... The families, the civilians, children are bearing the brunt of this war.
"Both sides, all sides are giving no real practical consideration to the safety of civilians who are caught in the crossfire."
ReliefAid had been able to bypass the logjam at the Rafah border crossing by sending money directly into Gaza, which Seawright said had been used to buy and deliver food and water.
He told RNZ that his charity was already helping people in Ukraine, Syria and earthquake-hit western Afghanistan, but when he heard about the humanitarian crisis in Gaza, he realised "we had to go".
"It doesn't come without risk and it certainly doesn't come without challenge, but we're very proud of our Gazan staff who are leading from the front and making sure aid reaches those who desperately need it.
"Everywhere that ReliefAid works we see the absolute worst that humanity has to offer... but it's inspiring to see our teams who put service before self (and) who put themselves literally on the line.. and still go out every day and deliver aid.
"If we purchased inside Gaza - where there is food but people couldn't access it - we could start getting aid out to families almost immediately. This was one of the major reasons other organisations are stuck at the border and we're able to operate directly inside Gaza at very short notice."