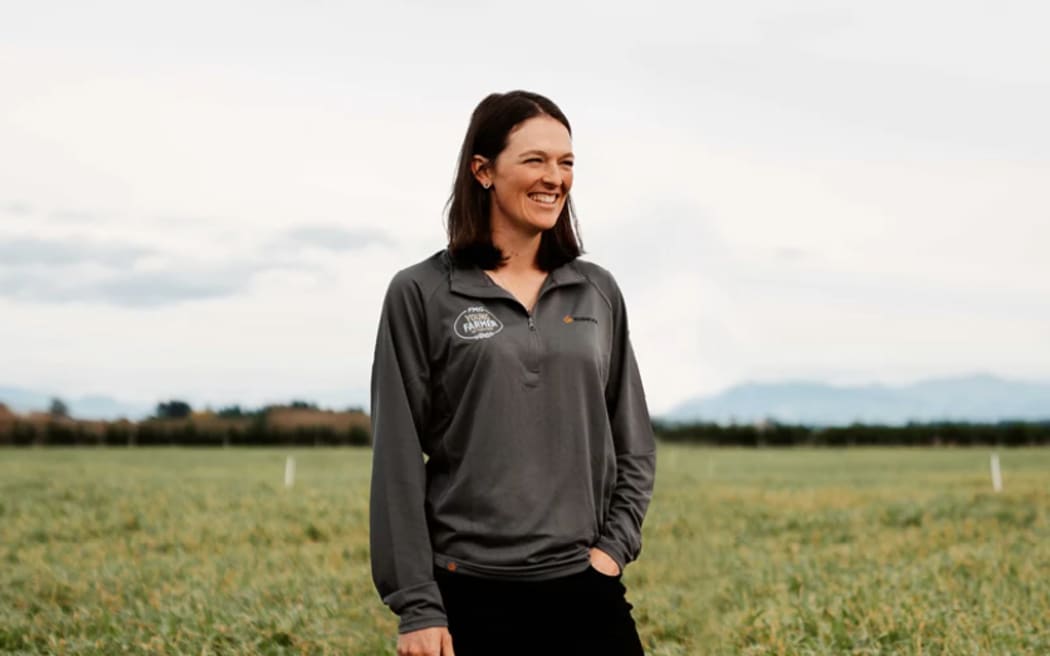 After 55 years of a "prestigious" farming competition, a female has won FMG Young Farmer of the Year for the first time.
Waikato-Bay of Plenty farmer Emma Poole was named the winner after three days of challenges which tested her farming skills and general knowledge.
Poole took out the win at an awards ceremony in Timaru on Saturday night.
She is the first woman to be awarded the title. The competition has been running for 55 years.
"We've finally knocked the grass ceiling off the roof," she said as she accepted the award.
"There's a long chain of women that have worked really hard to display the important role we play in agriculture. All those women have given me the confidence to stand up and give it a go. I'm just a product of what they've all achieved."
Between February and April, regional finals took place across the country.
Then over three days, six grand finalists were tested with tasks like repairing farm machinery, creating a hydroponic system and an intense race-style challenge with multiple tasks that saw points awarded for both skill and speed.
The judges were impressed with Poole's resilience, broad stroke of skills and knowledge and sheer determination, New Zealand Young Farmers chief executive Lynda Coppersmith said.
"I'm thrilled for Emma - it's the most prestigious farming award in the country and it's incredible to see it go to someone who will be such a strong ambassador for not only the contest but for the entire food and fibre sector as a whole."
Poole said she was "totally overwhelmed" by the win.
"All the finalists have been so great throughout the competition and these last three days have been really tough so I wouldn't say I was feeling confident, but I knew I'd put in my best effort and that's all you can hope for at the end of the day."
Poole also qualified for the grand final in 2019.
This year, Aorangi representative Peter O'Connor came second by a small margin, and Otago-Southland farmer Hugh Jackson came third.
"It's a great feeling to be awarded second place," O'Connor said.
"The competition was really challenging, it put us through our paces, with lots of unknowns and things I hadn't done before. I'm a competitive person and I like to get out there and challenge myself, so I'll definitely be back at some stage."