Black Cap and Canterbury top order batter Henry Nicholls has been captured on game tape appearing to tamper with the ball during a Plunket Shield match at Hagley Oval earlier this week.
The 31-year-old left-hander,  who has been named in the Black Caps test squad for their tour of Bangladesh later this month, can be seen polishing the ball at the end of the 32 over of Auckland's second innings.
He then appears to scrape the ball across the surface of a helmet.
New Zealand Cricket (NZC) head of cricket operations Charlie Brewer declined to comment. Auckland Cricket Association chief executive Iain Laxon also declined to comment.
But a well-informed source told the Otago Daily Times the Auckland players had been aware Nicholls may have been using the helmet to scuff the ball up in order to help it reverse swing and had filmed him from the sideline.
Canterbury was in a dominant position in the game and went on to win by eight wickets. But Auckland had rallied and was 72 for none at the time of the alleged incident.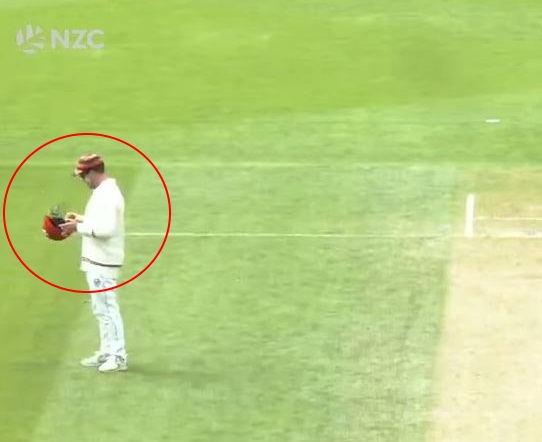 They were eventually bundled out for 256. Wrist spinner Michael Rippon took four for 85.
Nicholls played a starring role in the game. His first innings knock of 120 laid the platform for the victory.
NZC is expected to issue a statement later today. 
Under the laws of cricket ball tampering is illegal and can result in a heavy sanction.
There have been many incidents of it in the international game, the most famous being sandpaper gate when Australian Cameron Bancroft used a piece of sandpaper to alter the surface of the ball during the third test against South Africa in 2018.
He was banned from cricket for nine months, while the vice captain David Warner and captain Steve Smith were banned for 12 months.