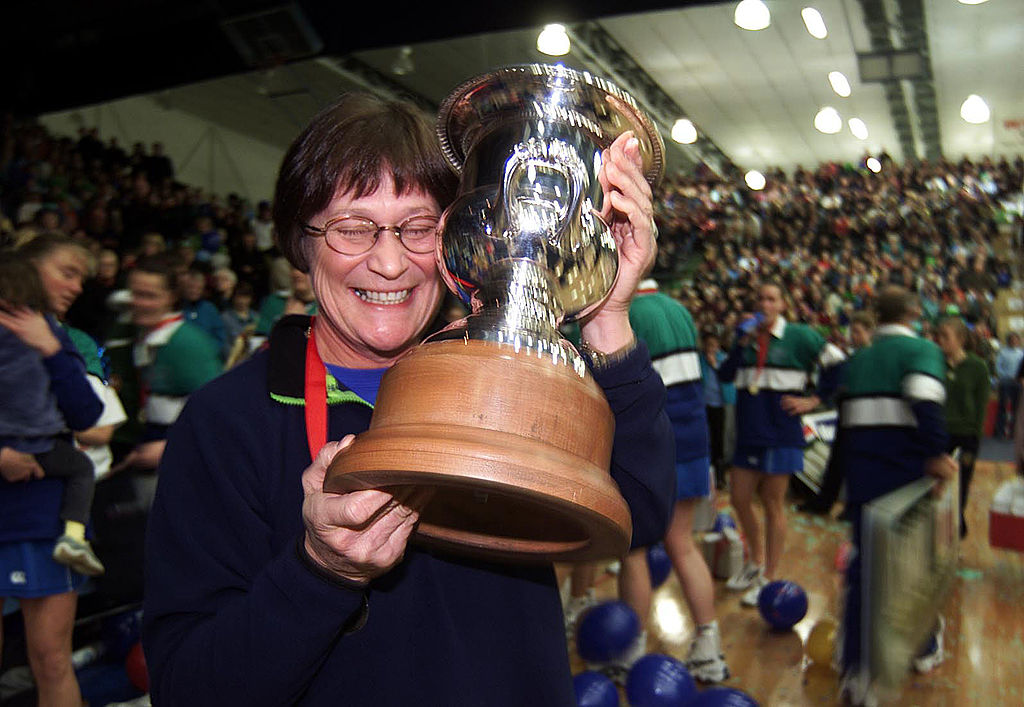 Robyn Broughton, one of New Zealand's most successful netball coaches, has died aged 80.
Broughton coached the Southern Sting to seven national titles in 10 years.
She also coached the Southern Steel for the first four seasons of the trans-Tasman league, twice getting them into the semi-finals, and took charge of the Central Pulse between 2012 and 2015.
Broughton was also a Silver Ferns assistant at the turn of the century.
In the 2012 Queen's Birthday and Diamond Jubilee Honours, she was appointed Officer of the New Zealand Order of Merit, for services to netball.
"Robyn Broughton was an incredible woman that gave a huge amount to our game, the most successful domestic coach in our history, winning seven titles in the National Bank Cup," a Netball New Zealand statement said.
"She was a Netball New Life Member, Silver Ferns assistant coach and a mentor to many of the coaches who now in the Netball NZ High Performance system.
"She had a huge impact on the players and people she came in contact with her and made Southland the true home of Netball in her time."
Broughton attended Hutt Valley High School before enrolling at the University of Otago for a Diploma in Physical Education in 1961.
As a player, she was a non-travelling reserve for New Zealand in 1960 and represented Hutt Valley, Otago and Southland, captaining the latter two provinces.
She also captained Otago University and New Zealand Universities, and was awarded Otago and New Zealand University blues.
She also coached Verdon College to South Island and New Zealand Secondary Schools Championship titles.
 - additional reporting ODT Online