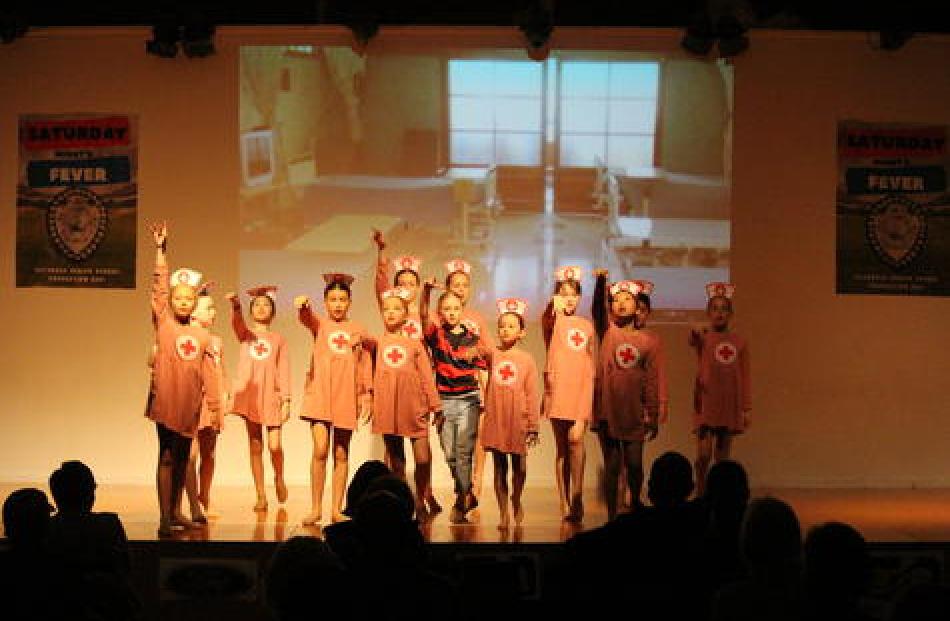 Remembered as the 'match of the century', Canterbury's bid to break Auckland's then record of 25 successive Ranfurly Shield defences on September 14, 1985, was in disarray at halftime when the challengers led 24-0.
However, before a feverish crowd of 53,000, many of whom converged on the sideline before the old embankment at Lancaster Park, Canterbury made a stirring comeback, scoring four unanswered tries to bridge the gap to 28-23.
A thrilling contest ended controversially - in a one-eyed Cantabrians view - when John Kirwan punched the ball dead as Craig Green sought a potentially match-winning try.
Bob Francis then blew the full-time whistle with time allegedly still on the clock.
Peter Harper missed out on the drama that afternoon - but 36 years later he has brought the excitement surrounding the match back to life.
The Cotswold School teacher and colleague Saskia Sandford co-wrote the school play, Saturday Night's Fever, staged last week.
The play follows rugby fan Barry Room as he attempts to overcome obstacles and get to the match.
The work draws on Harper's own memories as a student in Christchurch who enjoyed following rugby.
"The Ranfurly Shield was a big part of Christchurch. I just remember the big, huge crowds.
"I was lucky to be a part of it."
However, on the day of the game, he was out of town, visiting family in Nelson.
His idea of a story about a quest to attend the game had been "bubbling away" for a while, Harper said.
The production also included songs, dancing and pop culture from the era.
Teacher Ashleigh Macdonald co-organised the play.
About a term-and-a-half of rehearsal time had gone into staging the production, she said.
Although the show had a cast of about 250 pupils – the entire senior school – it came together well.
"The kids were just great . . . they were all so excited to put on a show."
For Gary Tibbotts, the performance brought back memories.
"I was a policeman in those days and I was on the sideline in uniform that day, so I remember it well," he said.
A member of the Canterbury Rugby Union Historic Trust,
Tibbotts supplied the school with photos, videos and memorabilia of the game. "They used the film footage on a big screen in the background, and they used some of the songs that were played at the time," he said.
"I supplied them with an Auckland rugby flag and a Canterbury rugby flag and they used [them] in the production."
He thoroughly enjoyed the show, he said.
"It was nothing short of brilliant."