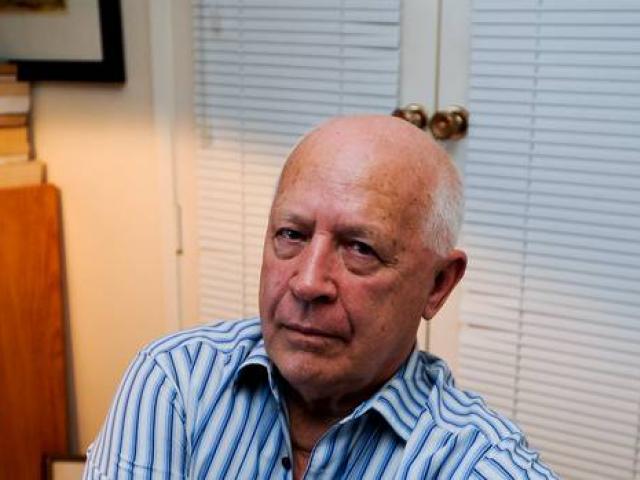 A conman with 150 convictions heckled Mayor Lianne Dalziel over the city council being run like a "secret society".
Speaking at what was a packed house at former mayor Garry Moore's Tuesday Club last week, Ms Dalziel was barely 7min into her speech when a member of the audience interjected.
That person was conman Leister Monk who has 150 convictions to his name and has been jailed five times over the past 50 years.
"Will it [the city council] continue to be run like a secret society?" he said.
Ms Dalziel asked him if he could explain what he meant.
Said Mr Monk: "Well clearly every time the media asks you a question you don't make any comment, you are run like some sort of Byzantine medieval society. The media asks you various questions and you can't answer them."
Ms Dalziel responded, saying: "Well it depends on what the questions are."
Mr Monk then took aim at the city council over its initial decision to not release details around how chief executive Dawn Baxendale spent her $30,000 relocation fee.
The city council has since revealed Mrs Baxendale had spent $6865 of her $30,000 relocation fee. However, it refused to reveal how it was spent, citing Mrs Baxendale's privacy.
Said Mr Monk: "Dawn Baxendale, you won't even answer if she spent her $30,000 moving out here, we need to be open about this," he said.
Ms Dalziel quickly responded in support of Mrs Baxendale, which was met by a round of applause by the audience.
"We actually have a fantastic chief executive and I'm absolutely thrilled that we have got her over here."
Ms Dalziel told starnews.co.nz she was "surprised" when she was told who Mr Monk was.
"I can't say how I would have reacted if I had known that when he interjected."
Attempts to contact Mr Monk were fruitless.
Merivale Mall plan "absolutely nuts" - Dalziel
Mayor Lianne Dalziel also labelled the expansion of Merivale Mall as "absolutely nuts" at the Tuesday Club meeting last week.
She was responding to a member of the audience who labelled the expansion "absolutely stupid."
Ms Dalziel said "it's absolutely nuts" but went on to clarify the city council's hands were tied in the decision to grant the mall resource consent for the expansion without public consultation.
"It is so frustrating when people assume that you can make decisions because you think they are the right decision to make, but under planning law you will just be appealed to the Environment Court and the Environment Court will settle it anyway," she said.
"If the law says you don't notify then there is no ability to listen to the community and neighbours."
This comes as a date for the judicial review over the expansion, which was launched by Merivale residents, has been confirmed for August 31.
Merivale resident and former barrister John Burn, who is spearheading the review alongside Aikmans Bar and Restaurant owner Frank van Schaijik, did not share the mayor's perspective on the matter.
"The mayor has indicated that the legislation gave the commissioner little choice, but had he accepted that a significant effect on traffic was likely, he and the council would have been obliged by that legislation to hear public opposition," he said.
Mr Burn felt the public deserved input into the proposal.
A city council hearings panel led by commissioner Ken Gimblett concluded there would be no adverse effects on the community, and the expansion would have "negligible" impact on Papanui Rd traffic volumes. City council head of resource consents John Higgins said the panel appreciated the public concerns but was bound by the statutory process under the Resource Management Act.
The mall's owner, TEL Property Nominees Ltd, was granted a resource consent from the city council, without any public consultation, in August to almost double the size of the mall, build a three-level car park and 24 homes. 
If the judge finds the decision to grant the resource consent without public consultation to be unjust, they will ask the city council to reconsider their decision.
The expansion was proposed to be built on the existing outdoor car park, with retail and food premises on the ground floor and car parks spread across three levels on top, reaching a height of 12m.
The majority of the 24 two-storey, three-bedroom townhouses would sit along the western boundary facing Akela St and four would be located on Aikmans Rd.
A spokeswoman for mall manager AMP Capital said it respects the judicial process and will not be commenting on the matter further at this stage.