Volunteers at a Christchurch toy library are "disgusted" their community facility has been the target of repeated vandalism over the last two months.
Since December 4, the Hornby Toy Library has been tagged four times. In the past year alone, volunteers have had to spend $2000 replacing broken windows that were intentionally smashed.
"I'm disgusted people would do that. We could've bought a lot more new toys with the $2000 spent on glass," said chairwoman Amanda Cosgrove.
"It takes all our time and effort away from what we should be doing."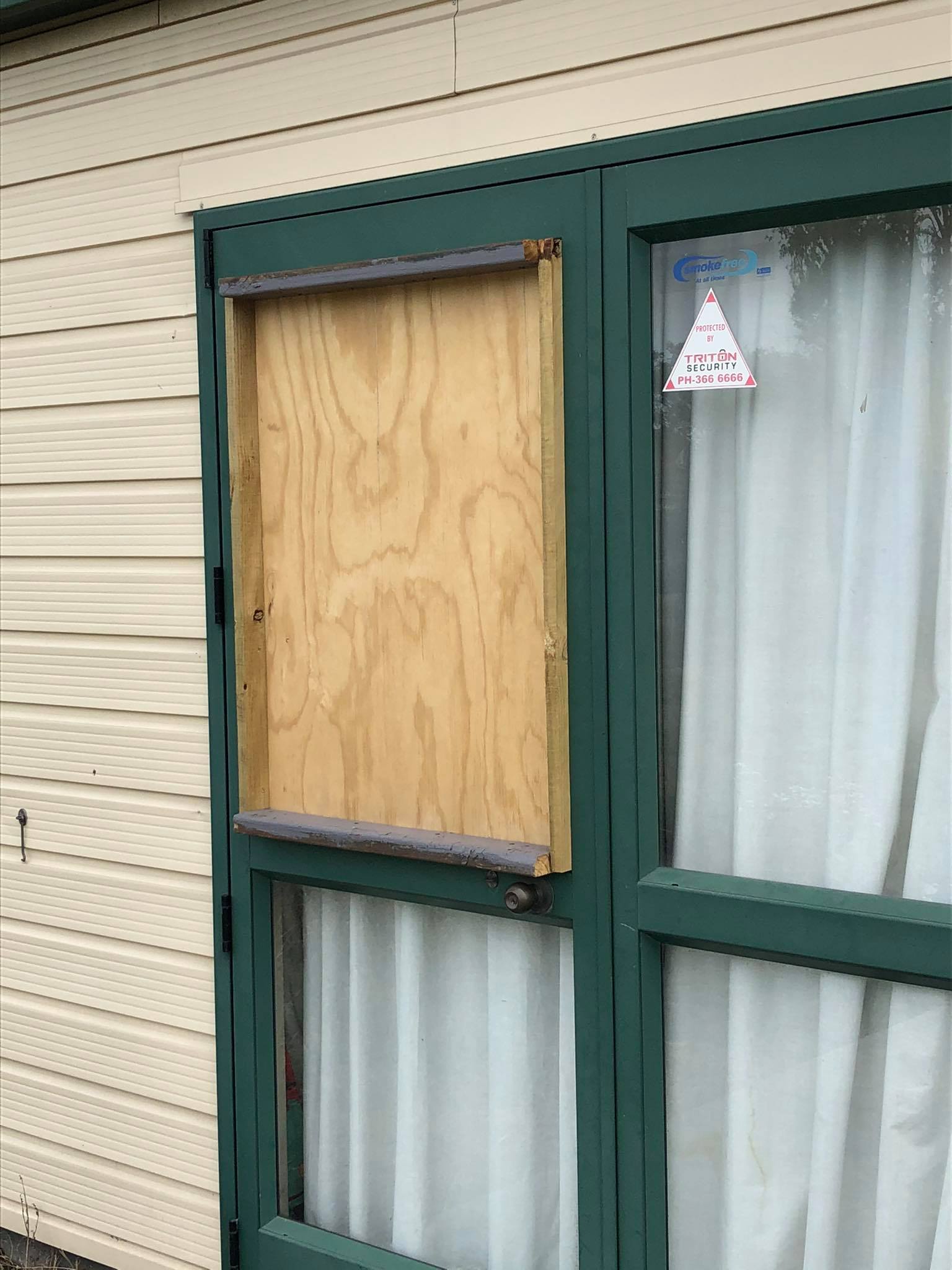 Aside from one paid librarian who works eight hours a week, the small team of volunteers poured their own personal resources into the facility.
The library has been a place to borrow toys in Hornby for more than 20 years but only now has it been a target for undesirable behaviour.
It all started at the end of 2019 when the front door had been smashed, and the library was forced to use another entrance. The windows also suffered the same fate several times since then.
Just before Boxing Day, the building was broken into, but luckily nothing was stolen as an alarm sounded just in time.
"It's meant to be all about the kids, I'd rather be focusing on them not worrying about tagging and boarding windows up."
Cosgrove was not sure who the perpetrators could be but had an idea of why the library was suddenly a target.
A demolished school nearby used to bear the brunt of vandalism in the area, but now vandals have set their sights on the library, which "looks like an abandoned building."
Cosgrove was not sure if this was a widespread issue in Hornby.
"It's just a building sitting there on its own on a massive block of land. From a taggers point of view, it's in a prime position on the main road," she said.
Since news spread of the library's predicament, the community have banded together to support them, including the Greater Hornby Residents Association and the Hornby Rotary.
Three new security cameras have since been installed and were donated by web agency Webmad. A team from the city council also re-painted the library for free.
The library plans to install new floodlights and fencing once funding allowed.
"Things like that brings tears to my eyes. It makes you want to carry on with the library and see it blossom."
A Givealittle page has been set up to support ongoing costs at the Hornby Toy Library.