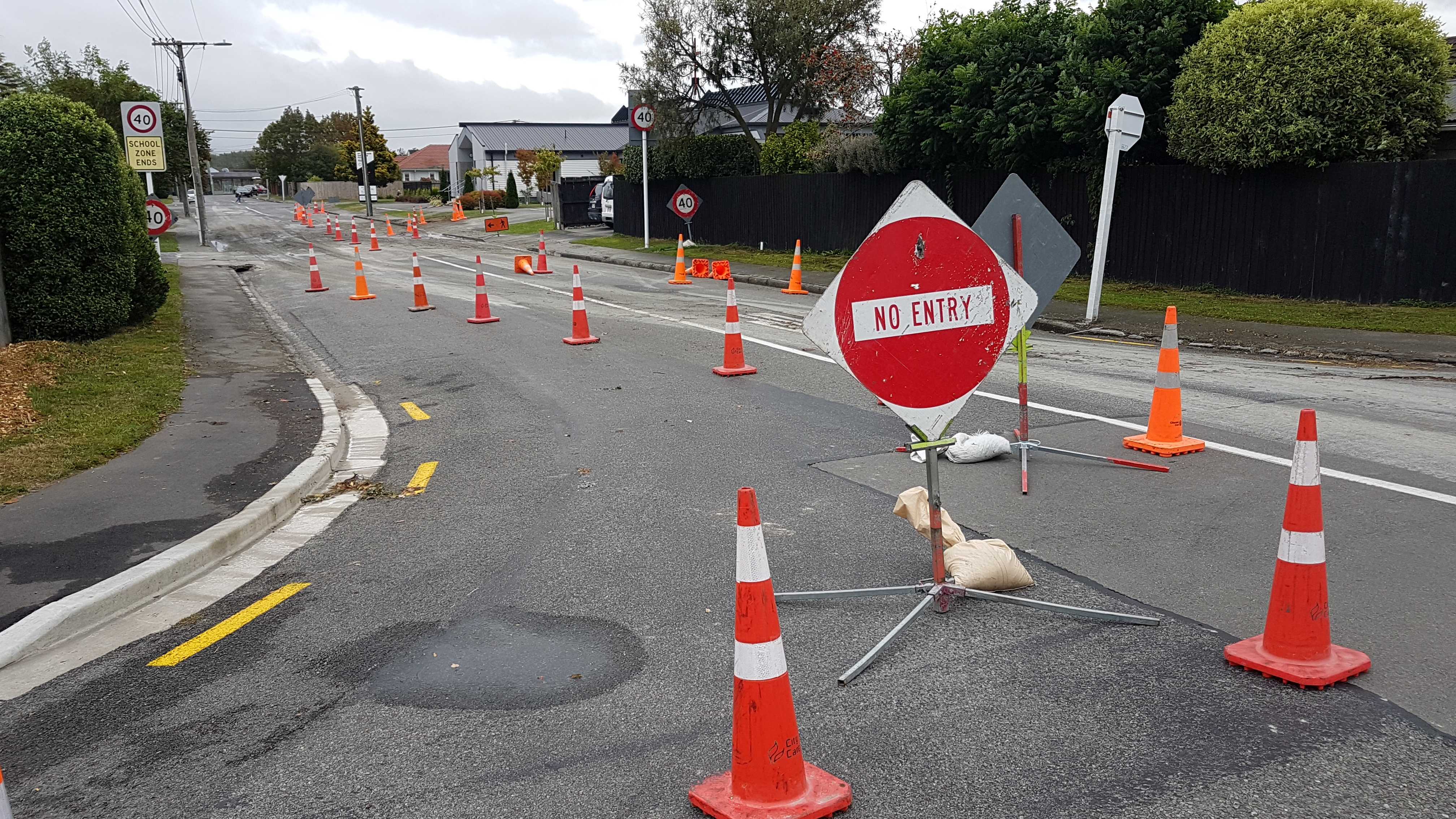 Part of a Christchurch street has been blocked off this morning due to a water main blowout.
There is currently no entry from Innes Rd onto Nancy Ave in Mairehau, including left or right turns into the street, after the main blowout on Friday.
A Transport for Christchurch spokesperson said the blow out, which happened about 9.10am, may take a while to resolve.