Rowley Resource Centre members are asking the community to keep an eye out for electrical tools stolen from their garden shed.
The items stolen from the Hoon Hay centre include a Ryobi electric lawnmower, an electric weed trimmer, electric leaf blower and electric power drill.
The shed at 89 Rowley Ave was broken into about three weeks ago by someone cutting the bolt on the padlock. The centre has since had two new padlocks put on the shed.
Centre director Evelyn Kenneally said it was extremely disappointing that someone would do something like this, especially to a community centre.
"I just feel a bit disappointed, it's just happening all over the place with people coming in and stealing stuff, just disappointed really."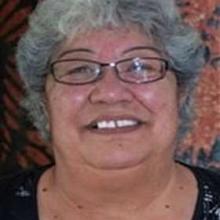 Kenneally said the centre had never been targeted by thieves before, but she knows there are things like this happening around the city.
"That somebody would come in and do that, knowing who we are . . . for this community. I think people are just struggling at the moment."
She said she has filed a police report and is looking to get the tools replaced if the centre can get funding as well as have security cameras installed in the future.
Kenneally posted on the centre's Facebook page and is urging anyone who has seen or heard anything in relation to the stolen tools to come forward.
"These tools were essential to keeping our property tidy and (we) would really like them returned with no questions asked."