Opinion: I received a phone call on Monday morning I knew would come, but it was one I didn't want.
It was news 19-year-old Megan Hore had succumbed to the cancer she and her family thought she may have beaten.
The call followed another on Sunday; Megan had slipped into a coma and it was now just a matter of time.
It felt like an almighty kick in the guts. While the outcome for Megan was now hopeless, you never lose sight of the fact there is always that slender chance.
The Star has followed Megan's battle with a form of bone cancer through 2019. She had been declared cancer-free in October last year but as cancer often does, it came back.
She had an amazing outlook on life, a great supportive family, and was a Disneyland fanatic. On her wish list was a plan to visit every Disneyland in the world.
Our articles prompted artist Rangi Downes to get out his brushes and paint Micky Mouse paintings to help Megan's fundraising bid to help get to the Disneylands. We got Richie McCaw, Tom Walsh and Sophie Pascoe to sign the paintings in a bid to help raise money for her trips.
Thanks guys for helping out. It was appreciated.
Megan managed to visit a few of those theme parks while juggling her university studies. Her family said she had a great time.
Cancer treatment is literally a roller coaster and you can only imagine the lows and then highs, and lows again, Megan and her family have endured over the past year.
Things were really looking up until August when she returned to hospital for more checks. Cancerous nodules were found on her left lung and half of it was removed. Megan deteriorated soon after and she and her family were told leukaemia had taken hold. She only had months to live and may not make it to Christmas, they were told.
Megan's death made me think again about another remarkable young woman, Trudi Johnstone.
Trudi was part of Canteen, a support organisation for young people with cancer.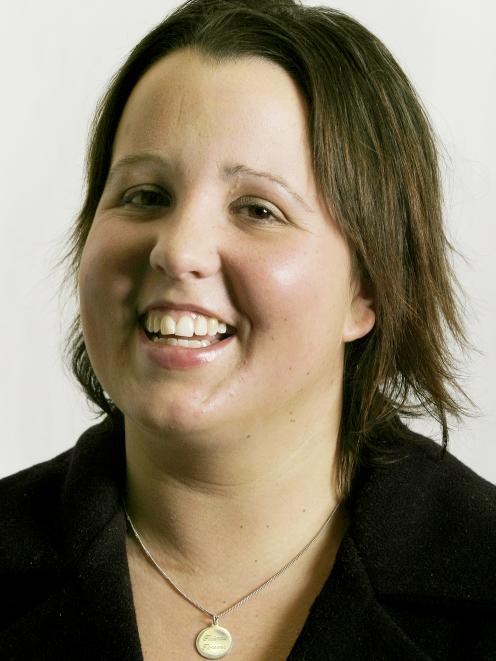 Trudi, who was battling a brain tumour, started writing a weekly column for The Star, 14 years ago. It seems like yesterday.
Trudi was a natural writer, had an insight into what people wanted to read and as a result her column had a great following.
Like Megan, Trudi's battle was a roller coaster and for a long period of time it looked like the brain tumour was beaten.
Trudi was always positive, bubbly and did an amazing job week-in week-out, always getting her column in on time and written to about the right length to fit the space on the page.
Then when everything was looking just so good for Trudi, who was in her early 20s, the world for her and family turned 360 degrees.
The tumour had come back and was aggressive.
Trudi remained positive and insisted writing her column as her condition deteriorated.
She had visits in hospital from many well-wishers, including one of her favourites Dan Carter.
Life can be very cruel. Two amazing young people taken well before their time.
As my grandmother once said: Try and make every day a good day.