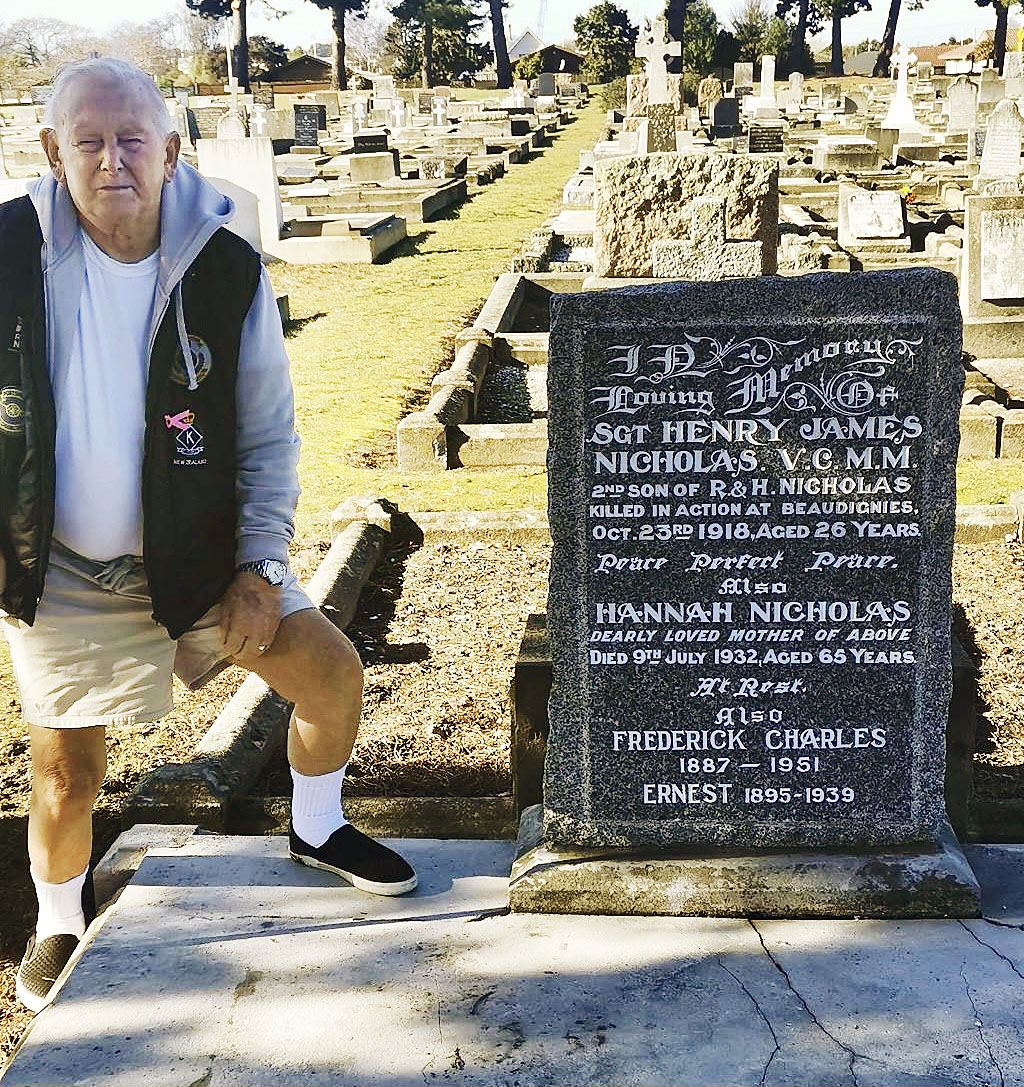 Memorials to Charles Upham, New Zealand's most decorated soldier, and Sergeant Henry Nicholas, Canterbury's first Victoria Cross recipient, have been restored in Christchurch – thanks to an English-born Korean War veteran and a war-grave-restoring charity.
The Star has followed Ken Wright's plea in recent weeks to repair Sergeant Henry Nicholas' earthquake-damaged family plot in Bromley cemetery, before Upham's resting place was also spruced up in Papanui.
Masons, conscripted by the New Zealand Remembrance Army, righted the toppled Nicholas headstone and volunteers repainted the lettering and affixed ceramic poppies recognising the service of Nicholas and his two brothers in World War 1.
The Lincoln-born 27-year-old was awarded the VC for an attack on a German stronghold in Belgium in December, 1917.
He was killed in France on October 23, 1918, shortly before the armistice.
Frederick Charles Nicholas and Ernest Nicholas also served in the conflict before returning home.
Upham, who was born in Christchurch in 1908, is one of only three people to be awarded the VC twice – for actions in Crete in 1941 and Egypt a year later. He died in 1994 and is buried with wife Molly.
New Zealand Remembrance Army chief executive Simon Strombom was proud to have answered Wright's call for assistance.
"There's hundreds of these graves in New Zealand to repair like this. With $2 million we could do all the graves across the country," he said.
"We think two out of three New Zealanders – more, potentially more – who were killed in action have a memorial grave from World War One.
"They're a real problem because sometimes the families have ceased to exist, no one looks after them. We've put about 2500 poppies on memorial graves."
A re-dedication ceremony for the Nicholas plot is expected to be held by the end of August.
Army volunteers also spruced up the Upham grave at St Paul's Anglican church after being alerted by The Star.
"The lettering on the plaque was faded so we gave it a refresh," Strombom said.