Thousands braved Christchurch's cold winter nights over the long weekend, to explore Matariki and Ngai Tahu themes through light and sound.
The annual week-long Tirama Mai festival launched with a series of lighting displays to brighten up mid-winter. Dazzling displays of colour along with fire-breathers and aerial performers lit up the night.
Christchurch City Council Events and Arts manager Lucy Blackmore says the festival is evolving each year.
This year they wanted to have a richer, deeper meaning behind the event, with storytelling incorporated into the light displays.
"Everything has a meaning behind it".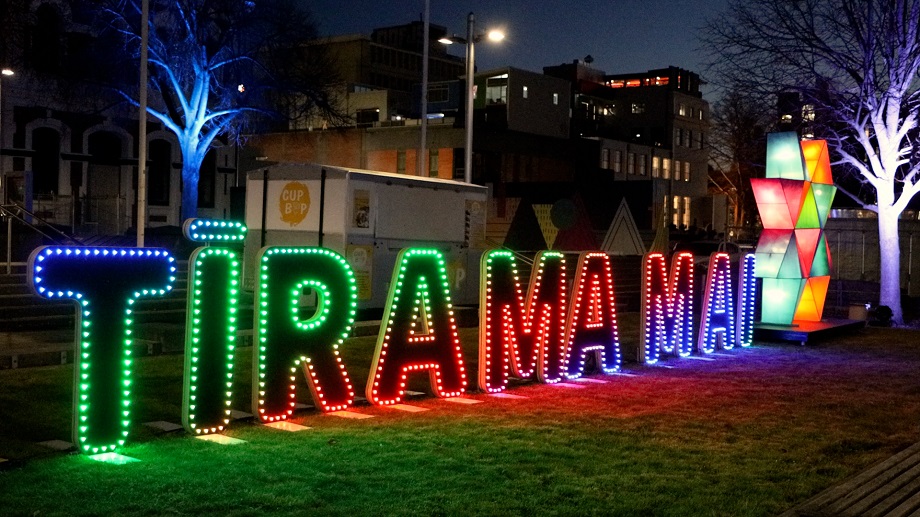 Centrepiece of the festival is a 21 metre-long illuminated tunnel.
Taane Flanagan from Ariki Creative helped design the installation, also providing his voice for the narrative.
"We hope people walking through understand the creation of a world according to Ngai Tahu".
He believes the festival is a great opportunity for local Maori to get their stories out there.
Tirama Mai continues every night this week, with the performance elements again returning from Friday until the festival wraps up on Sunday.
 - By Geoff Sloan
 - Public Interest Journalism funded through NZ On Air