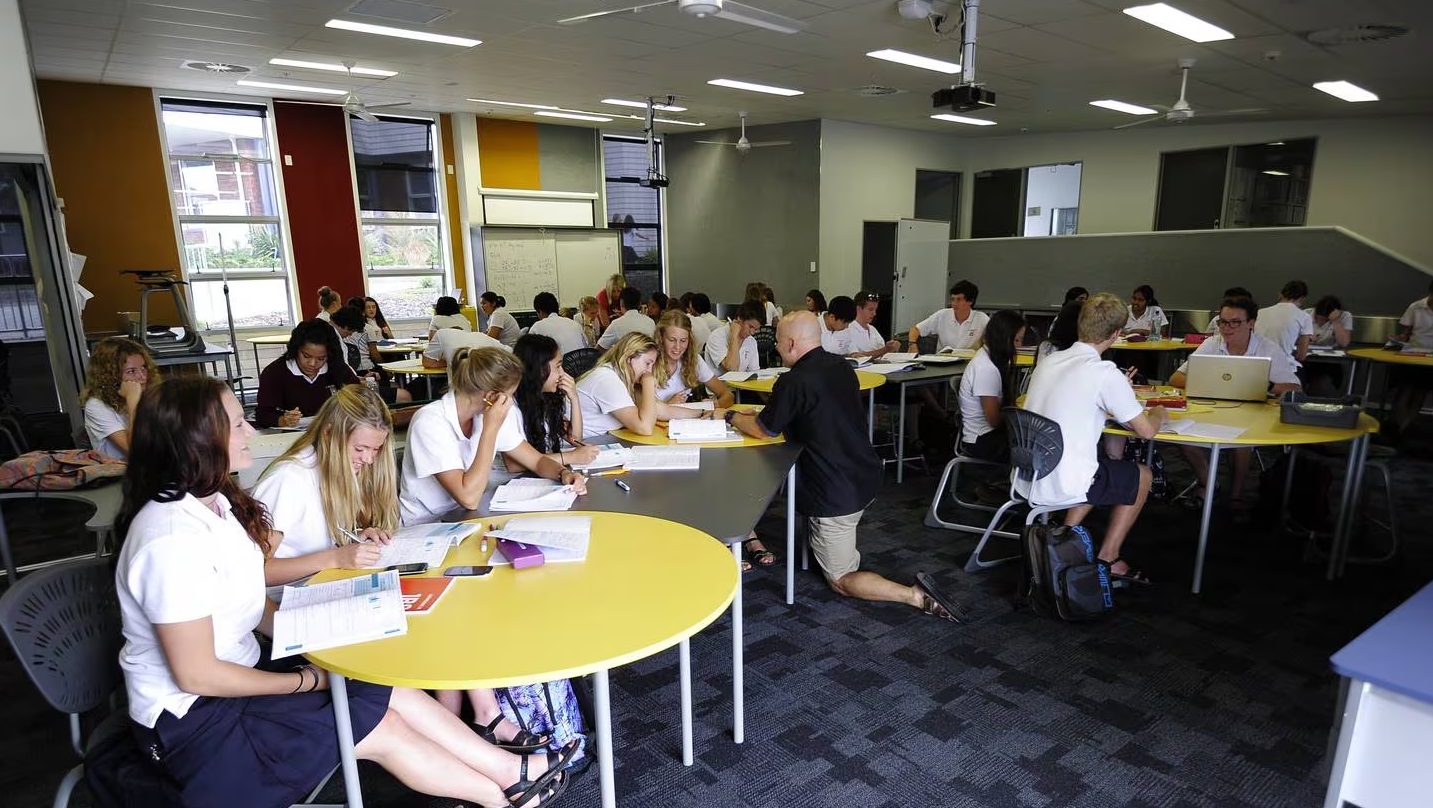 A Canterbury high school is spending more than $1 million to convert one of its newest open-plan classrooms back to single rooms, saying the modern learning environment is not fit for purpose.
Rangiora High School principal Bruce Kearney said the school's decision was based on having more flexibility, clarifying he wasn't opposed to modern learning environments entirely, but wanted teachers to have the choice of how they ran their classes.
The giant classroom being converted was opened in 2017 and can fit 500 students. Students have found it difficult to work in due to there being a lot of noise, visual distractions and inconsistent temperatures.
"We've investigated this and decided this way of open learning is probably not the best for us and we're looking for more flexibility," Kearney told Newstalk ZB's Heather du Plessis Allan.
"I don't know if things went wrong [with modern learning environments per se], they just weren't fit for purpose," he said.
"A lot of people talked about modern learning environments as being open barns - and they're not. What they're supposed to be, is the ability for teachers, classes, and schools to be flexible in their approach - have single classes, have double classes.
"Unfortunately for us, our building was completely open and it provided very little flexibility," Kearney said.
Rangiora High School is spending $1.5 million to convert the classrooms back to "single cell" rooms with walls in between them.
"Essentially we have a building that is around 25 classrooms in size, and what we're doing is we're putting in walls for 10 classes. That adds to about two or three classes that are already in there, so it gives us a mixture of both.
"If a teacher wants to collaborate with another teacher, they can. The real danger of having a totally open environment is you're forcing people into collaborating. And that's just co-locating and there's a negative effect on learning when you're forced into those situations," he told du Plessis Allan.
"[Our approach] is [going to be] a mixture of the two [designs]. Like I am saying, fully flexible? Fantastic. All open? Not a fan. All closed? To be honest with you,- single cell, I'm not a fan either. At our school, we're looking for the ability to shift between the two, and we didn't have that."
Kearney said he hoped schools would take responsibility for considering how effective classroom designs were.
"I think one of the dangerous things is that when we implement these ideas or strategies, we just assume they're right, and often they're not."