Holes have been cut into the sides of cows as part of an experiment at a Lincoln University research facility.
The procedure, known as fistulating, has been slammed by an animal rights group, which has called it "cruel, insensitive and barbaric".
Fistulating involves cutting a 15cm hole into the side of a cow to gain direct access into its stomach.
A permanent plastic ring is fitted into the hole with a lid on it, so researchers can put their arms straight inside a cow's stomach to allow its contents to be removed or chemicals to be directly inserted.
A Lincoln University spokesperson said fistulated cows were used for research into rumen digestibility.
"Any research carried out by Lincoln University involving animals must be approved by the Lincoln University Animal Ethics Committee and meet the standards of the university's Code of Ethical Conduct for the Use of Animals and the Animal Welfare Act 1999," the spokesperson said.
"The LUAEC ensures that all research, testing and teaching by Lincoln University involving animals is conducted according to the CEC and Animal Welfare Act."
But animal rights organisation, New Zealand Anti-Vivisection Society. has strongly condemned the procedure, saying cows can suffer from the intrusive surgery for up to 11 days after it has been performed.
Society executive director Tara Jackson said the experiments were the most "gruesome she'd ever seen" done to enhance the animal agriculture industry.
"Can you imagine poking your arm inside living being's stomach?
"Yet again, animals are treated as test subjects," she said.
"I think for a lot of Kiwis, it would be quite a shock to see the link between animal testing and animal agriculture sector.
"You definitely don't pick up a carton of milk and think 'oh, was animal testing conducted for this product?' So it is a whole other side of it that is quite hidden.
"This procedure is the epitome of using cows as mere objects, like cars with gas tanks.
"Cows are intelligent and sensitive animals, who do not deserve to be tortured for any reason."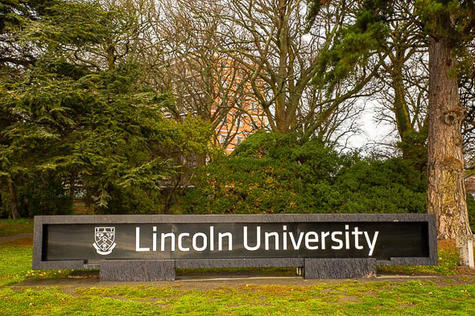 The procedure is generally done to examine the contents of the cow's stomach in the name of research to improve milk production or decrease methane production.
NZAVS has uncovered a range of different research papers online that show the procedure has been used at Lincoln University since as far back as 1994.
The Lincoln University spokesperson said there is no current research in progress.
The cows involved in the research would remain fistulated for the duration of their life.
Said the spokesperson: "The cows are retained for future research and remain under the supervision of the LUAEC and day-to-day care of professionally trained staff."