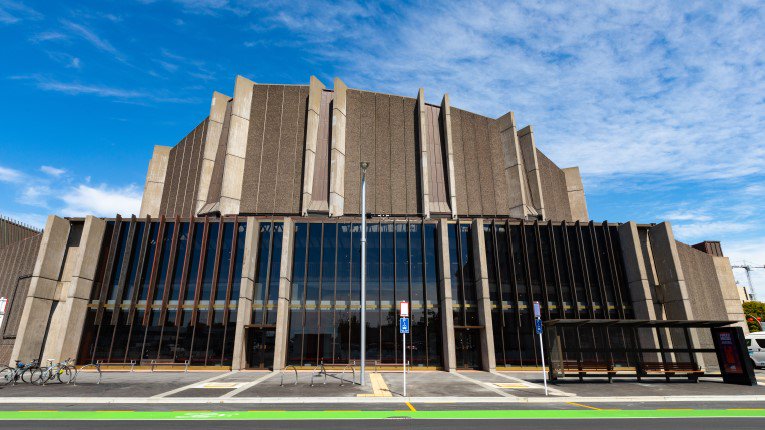 Christchurch city councillors have approved buying up to $12 million of shares in events management company VBase as it struggles to foot the bill for repairs of the town hall.
The city council-owned company still owes the city council $9.789 million for the completed works to the town hall, while additional works to the building and remedial works on the Ferrier Fountain remain on-going.
The city council will now borrow the money required to buy the shares to give VBase an equity injection.
The interest on the borrowed funds will be met by the city council.
City councillor James Gough, who was one of five councillors to vote against the equity injection yesterday, described the town hall as "the gift that just keeps giving."
"My preference would be to simply write off the $9.8 million, which is the amount owing today, and then pay for it via capital savings.
"I think that keeps it tight and the accountability sits on this unit and you're not continuing to issue shares," he said.
Other councillors who voted against the recommendations of staff were Phil Mauger, Aaron Keown, Catherine Chu and Sam MacDonald.
Mayor Lianne Dalziel said it would be a "high-risk" going down a different track to the one agreed upon by councillors.
"Although the situation is not an ideal situation because of how we got there, this is an ideal proposal for the council to consider and indeed for resolving this particular part of the matter," she said.
Other options put forward by staff included doing nothing. Staff said this would be "less than desirable from a "financial reporting standpoint."
Staff also said writing off the debt would also have a "significant impact on rates."
A partial equity injection and partial write-off was also described as something which was said to have a "substantial impact on rates" and simply lending VBase the money was not seen as desirable as the company has already requested grant funding to support its operations.
The earthquake-damaged town hall has endured a repair plagued with budget blow-outs and delays. It reopened early last year.
An Audit New Zealand report found the project had been "beset with some significant issues."
The inquiry into the repair project came after it blew out to a cost of $166 million after initially being forecast to cost $127 million.
In 2018, the city council acknowledged the project had suffered from inadequate project governance and management. Back then it issued VBase with a $45 million equity injection which came from its existing capital budget, having no impact on rates.
Later that same year, councillors also approved spending an additional $15 million on the town hall so the repair and restoration work could be completed and a purpose-built facility added for the Christchurch Symphony Orchestra.