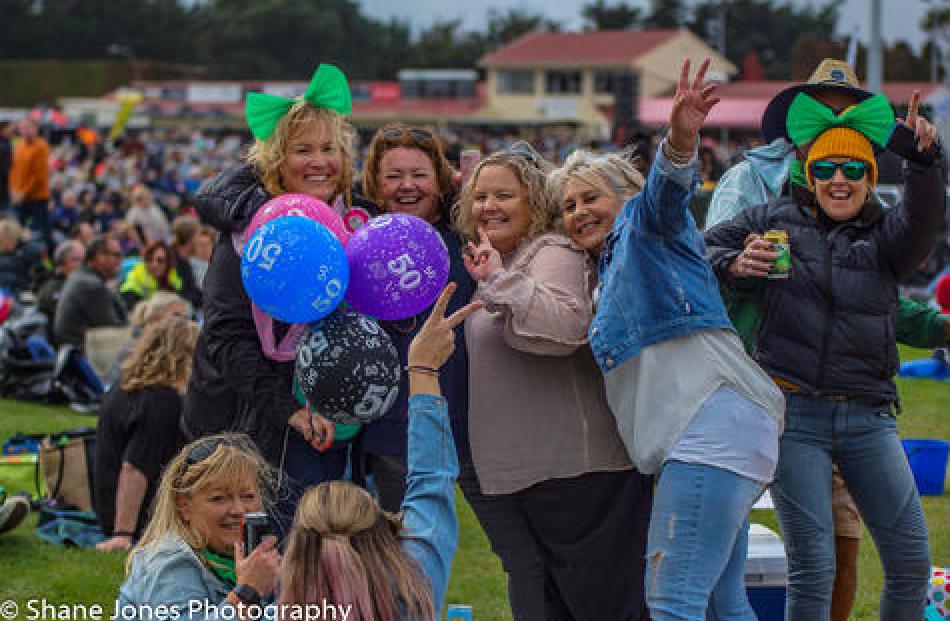 Selwyn Sounds organisers have already launched negotiations worldwide with potential performers for next year's music festival, following a successful event on Saturday.
The fifth annual Selwyn Sounds attracted a near-capacity crowd of almost 10,000 at the Lincoln Domain.
Promoter David Parlane said while windy conditions had not been particularly kind to organisers and concert-goers, people turned out in their thousands and each act was a huge success.
There were about 20 tickets sold at the gate, while the majority of tickets were bought leading up to the event, which was postponed from early March due to Covid restrictions.
"The Lady Killers were exceptional, Automatic 80s ripped the stage up with all their 80s hits, everyone got up and danced, Jordon Luck, he was an incredible act. Everyone performed outstandingly on the day, it was just an incredible day."
Elemeno P, The Chills, Stan Walker, and Zed were among other performers.
Parlane is already organising next year's event, and is looking worldwide for acts, with seven offers already having gone out to musicians.
What acts would be able to perform would depend on Covid restrictions at the time.