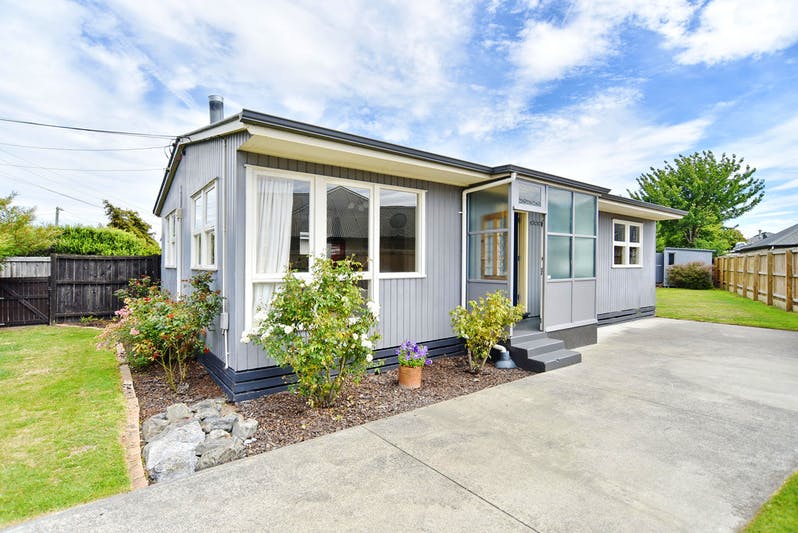 Christchurch's housing market boom has lifted property values in many suburbs by hundreds of thousands of dollars – but one neighbourhood appears to be missing out on the bonanza.
According to OneRoof research, house prices in eight suburbs nationwide grew less than $50,000 since 2016 – with Shirley, Christchurch's unwanted representative.
Southbridge in Selwyn also featured alongside Greymouth, Blaketown and Cobden in the Grey district, Ashburton plus Papamoa and Welcome Bay in Tauranga.
The median property value in Shirley was $480,000 last week, compared to $440,000 five years ago.
Canterbury-wide the median property value on February 25 was $535,000, an increase of $110,000 over the last five years, with the average price rising 13.7 per cent since Covid-19 took hold in March, 2020.
OneRoof calculated the current median property value in New Zealand as $765,000, a $140,000 increase over the past 12 months, and $290,000 escalation over the last five years.
While Shirley appeared to lag, James Wilson, valuation director at OneRoof's data partner Valocity, offered a mitigating factor.
He noted Shirley had not enjoyed the same high levels of new build developments other Christchurch suburbs had experienced and suffered as a result.
"Places like this have had the limelight taken off them a bit but it doesn't mean you wouldn't get a good sale price," he said.
"It just means that what's selling, what's being built is not in Shirley, it's other locations, therefore on paper it looks as if it's had pretty modest growth."
Real estate agents also launched a spirited defence of the suburb, where there were 73 sales in the 12 months to February 25, compared to 273 in nearby St Albans.
Brendan Hart from Harcourts agreed a lack of new builds and rebuilds post-earthquake had impacted on the Shirley market.
"Rebuilds and the value of those once they're done . . . they can bring the average up," he said.
A lack of volume was another contributing factor, with only 73 sales recorded in the 12 months to February 25, compared to 273 in nearby St Albans.
Harcourts only had four residential properties listed in Shirley yesterday, one more than Ray White.
"Some areas are quite tightly held. There's quite a few people who have been in their houses for many years," Hart said.
Mitchell Roberts, another Harcourts agent with a listing in Shirley, offered another theory.
"The disposal of a lot of rental properties, as-is-where-is, probably skewed the data a little bit," he said, pointing to an upside.
"Shirley is still very affordable probably in comparison to Mairehau (median price $505,000) and St Albans ($605,000)."
Hart said first home buyers should be targeting the area and benefit from "the fact you get a lot of house for your money."
"It's a bit of a land of opportunity there. We have plenty of buyers, just not enough homes to sell them."