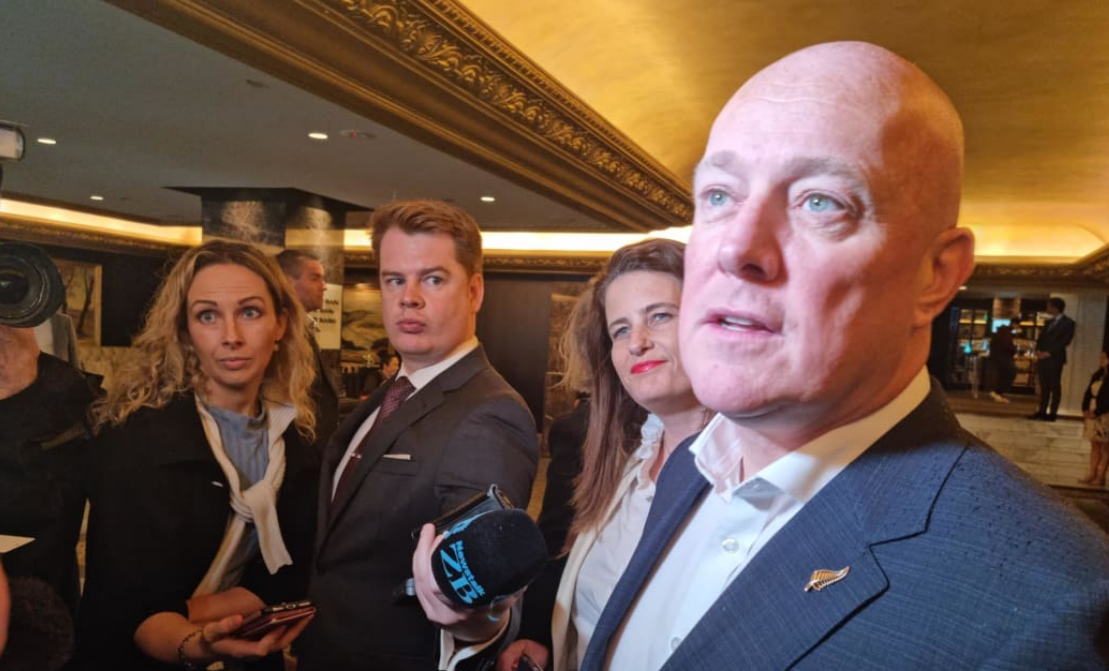 The chances of a coalition deal being announced this weekend are fading fast, with the leaders of the National and NZ First parties both leaving the Auckland hotel where they were holding talks to form the next government.
National, Act and NZ First are continuing to negotiate a coalition deal a month on from the general election on October 14 and two weeks since the Electoral Commission released its final tally of votes.
New Zealand First leader Winston Peters left today's talks with National shortly after noon, following a 90-minute meeting with leader Christopher Luxon at the Cordis Hotel. 
Luxon has also left the hotel and said the rest of the day's meetings and conversations would be over phone and conference calls.
He told reporters he anticipated that he will still be in Auckland for the next few days.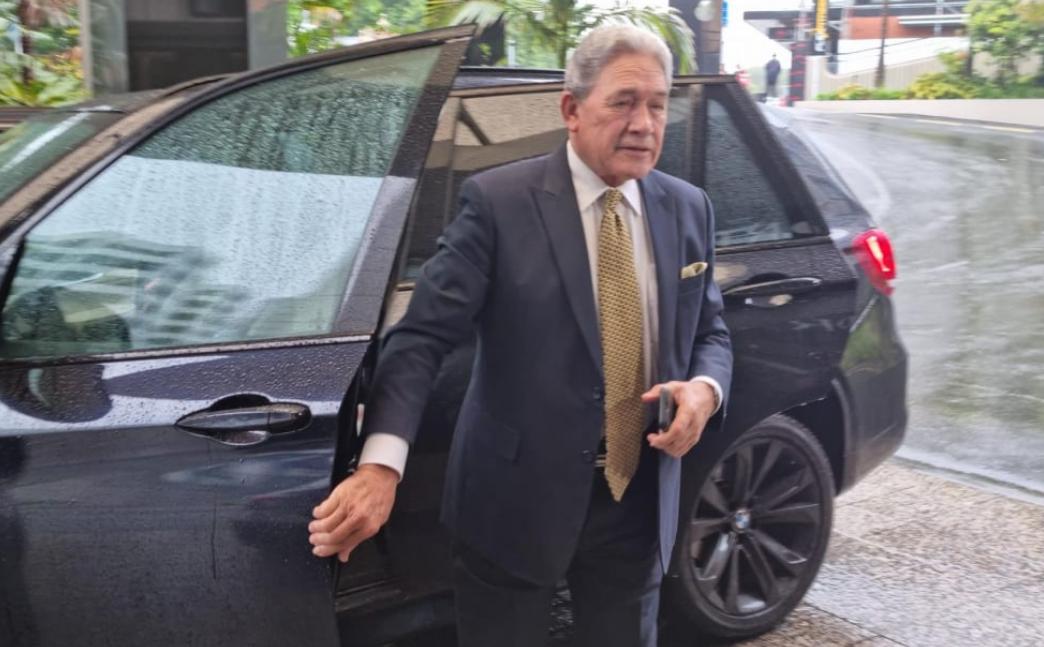 The pair met at the Cordis Hotel in Auckland today and Peters said they were pressing on with trying to reach a deal.
Peters would not say whether an announcement on a new government would be made today or whether further talks were taking place. 
Earlier today, Luxon said today that a deal is down to the very last stages.
"We're getting closer and closer to getting an outcome where we can have a coalition government that is strong and stable and can take New Zealand forward," he told media waiting outside the hotel.
When asked by one journalist about the "final stages" of talks seeming to be lasting several days, Luxon responded that it would take as long as it needed to and the leaders needed to "bottom out" the last couple of issues.
"We've got to work our way through it."
Luxon said negotiations had not just centred on face-to-face meetings - there had been a lot of phone calls between the leaders.
He had spoken to Act leader David Seymour and Peters by phone this morning as well as members of his caucus and the National Party's board.
"Things are moving and that's why we want to close it out with a meeting."
Once a deal had been secured, it would be formally announced in Wellington.
Meanwhile, Seymour and Peters met face-to-face this morning.
Peters confirmed to media the meeting had taken place, when he arrived at the hotel at midday.
He said it was "an urgent matter" to try and make progress.
"We've been working seriously hard on it."
He refused to provide any details on his talks with Seymour, except to say: 'We're out to get to a conclusion as soon as we can."
On Saturday, Luxon said the cost of holding talks in Auckland to form a new government was the price of democracy.
Today marks the fifth day of discussions between National, New Zealand First and ACT being held at hotels in central Auckland.
Luxon was comfortable with taxpayers footing the bill (via Parliamentary Services), saying aside from the get-togethers being part of the democratic process the leaders of all three parties lived in Auckland.
The parties were trying to get a deal done as quickly as possible, he said.