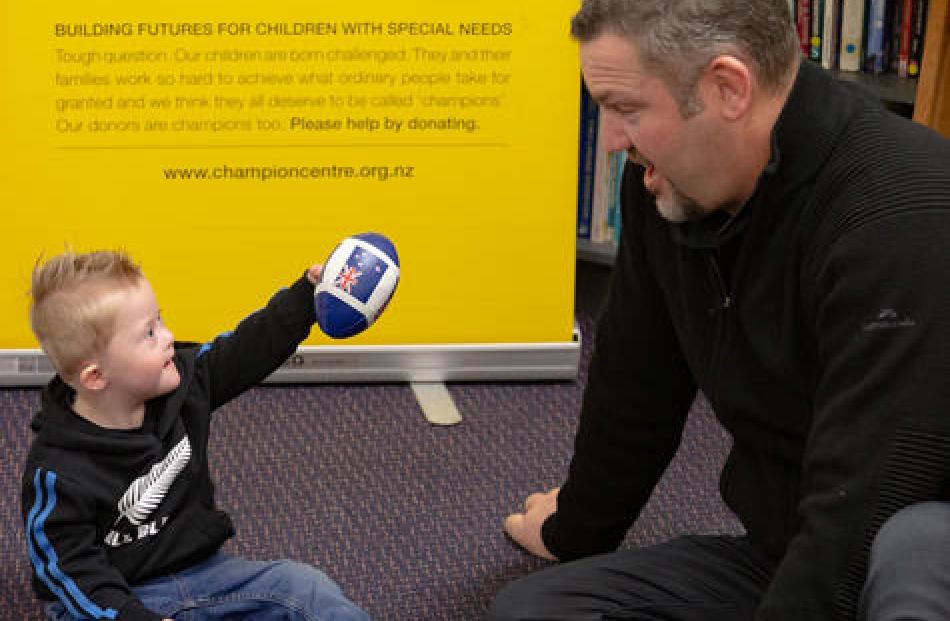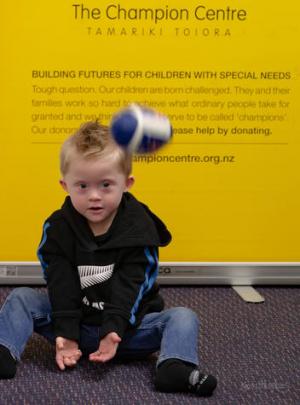 Former Crusaders and All Blacks captain Reuben Thorne visited Burwood's Champion Centre last week to promote an auction for a signed and framed 2007 Iveco Series/ Philips Tri Nations All Blacks jersey.
The jersey currently has a bid of $2000 on the Trade Me auction, which runs until Thursday.
The jersey was gifted to the centre. Jonty, one of the centre's own little champions, took the opportunity to be photographed with Thorne to help promote the auction.
Thorne was then given a tour of the centre, where he visited the morning programme music session, and learnt more about the Champion Centre's special early intervention service, which will receive 100 per cent of the auction's proceeds.
The centre provides multi-disciplinary early intervention services to infants and young children with significant disabilities and their families in Canterbury. The programme is offered in a centre-based model of service, in partnership with parents. 
It also offers services for children who have special needs or children whose developmental progress is at risk. Children who attend the centre have a wide range of special needs, including Down syndrome, other genetic disorders, cerebral palsy, extreme prematurity, epilepsy, developmental dyspraxia, Autism Spectrum Disorder and brain injury.
Donate to the centre here or here.