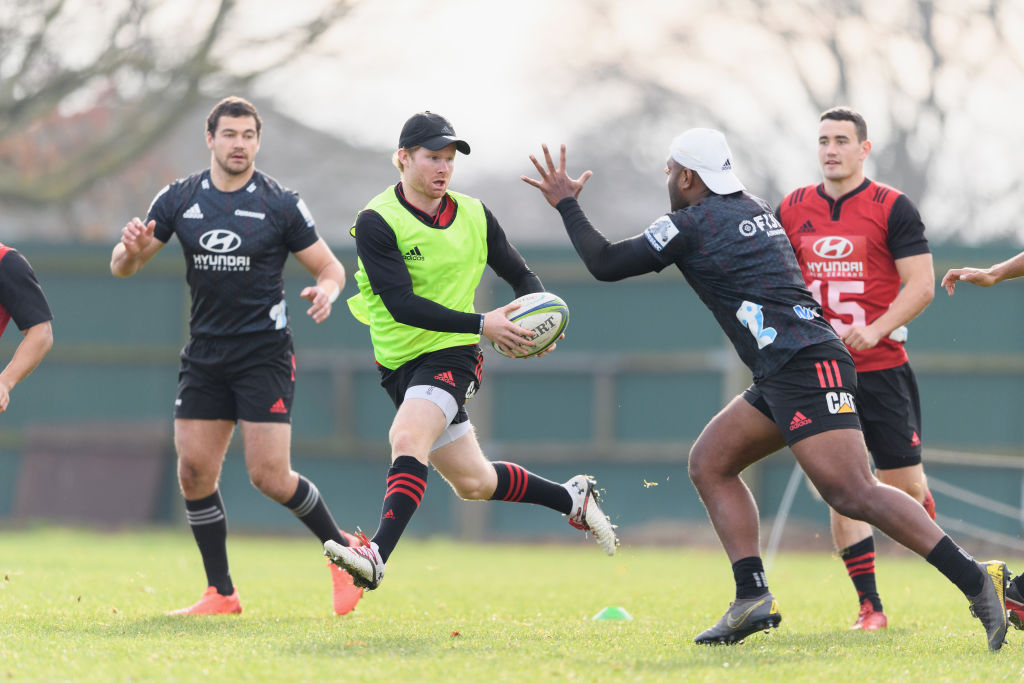 Super Rugby Aotearoa kicks off this weekend. Here is the schedule for all games and an outline of the competition's 'experimental' rules. 
The domestic competition has been established after restrictions to curb the spread of Covid-19 resulted in Super Rugby being postponed in mid-March after seven weeks of matches.   
EXPERIMENTAL RULES
A draw at the end of the regulation 80min will result in golden-point extra time. The first team to score through a try, penalty or drop goal wins the game.
Players who receive a red card can be replaced by another player 20min after they were sent off.
All five New Zealand Super Rugby teams will play each other home and away over 10 weeks of competition.
There are no playoffs or final.
FIXTURES
June 13 Otago Highlanders v Waikato Chiefs, Dunedin (7.05pm)
June 14 Auckland Blues v Wellington Hurricanes, Auckland (3.35pm)
June 20 Waikato Chiefs v Auckland Blues, Hamilton (7.05pm)
June 21 Wellington Hurricanes v Canterbury Crusaders, Wellington (3.35pm)
June 27 Auckland Blues v Otago Highlanders, Auckland (7.05pm)
June 28 Canterbury Crusaders v Waikato Chiefs, Christchurch (3.35pm)
July 4  Otago Highlanders v Canterbury Crusaders, Dunedin (7.05pm)
July 5  Waikato Chiefs v Wellington Hurricanes, Hamilton (3.35pm)
July 11 Canterbury Crusaders v Auckland Blues, Christchurch (7.05pm)
July 12 Wellington Hurricanes v Otago Highlanders, Wellington (3.35pm)
July 18 Wellington Hurricanes v Auckland Blues, Wellington (7.05pm)
July 19 Waikato Chiefs v Otago Highlanders, Hamilton (3.35pm)
July 25 Canterbury Crusaders v Wellington Hurricanes, Christchurch (7.05pm)
July 26 Auckland Blues v Waikato Chiefs, Auckland (3.35pm)
Aug  1  Waikato Chiefs v Canterbury Crusaders, Hamilton (7.05pm)
Aug  2  Otago Highlanders v Auckland Blues, Dunedin (3.35pm)
Aug  8  Wellington Hurricanes v Waikato Chiefs, Wellington (7.05pm)
Aug  9  Canterbury Crusaders v Otago Highlanders, Christchurch (3.35pm)
Aug 15  Otago Highlanders v Wellington Hurricanes, Dunedin (7.05pm)
Aug 16  Auckland Blues v Canterbury Crusaders, Auckland (3.35pm)