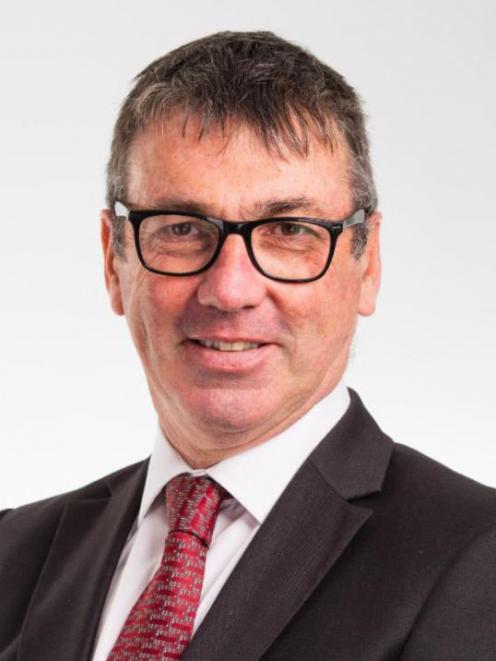 The contest for the city's most see-sawing electorate starts next week.
Sitting Labour MP Duncan Webb will face his most likely strongest challenger for the Christchurch Central seat, National Party candidate Dale Stephens, in a political debate hosted by the Central City Business Association.
Christchurch Central has changed hands between Labour and National twice since 2002, which is more than any other electorate across the city and Canterbury.
Christchurch East, Ilam and Port Hills/Banks Peninsula have been held by the same party for the last 18 years.
Stephens did not see Christchurch Central as a Labour stronghold.
He believed the population within the central city was more dynamic than the ones within more suburban and rural electorates that tend to stick with a particular party.
"I don't think it is a Labour stronghold at all, I think it is a very cosmopolitan electorate with differing views," he said.
Webb sees things differently.
"Christchurch is a Labour city and Christchurch Central is a Labour seat," he said.
"A Labour Government, well represented in Christchurch, is where we belong."
The Christchurch Central seat has been well contested in the past with former Labour MP Brendon Burns losing out to National's Nicky Wagner by 47 votes in 2011.
Wagner then went on to win the next election by 2420 votes before losing out to Webb in the last election by 2871 votes.
Webb, a former law professor and partner of law firm Lane Neave is currently the chairman of Parliament's environment select committee, and describes himself as a "business-friendly socialist."
"People think socialism and a thriving economy are inconsistent, it's not.
"The current times are showing that an economy with a Government willing to help people when necessary is actually beneficial."
Stephens has more than 20 years of experience in senior roles leading businesses in New Zealand, Australia, Hong Kong and Singapore.
He is currently the director of Maori business at New Zealand Trade and Enterprise as well as chairman of NZ Maori Tourism while also directing three private businesses.
Before entering business he was in the police and spent several years as a detective inspector, specialising in serious crime. He also used to be the presenter of TV show Crimewatch.
The debate on July 16 will be moderated by the chief executive of the Christchurch Foundation, Amy Carter, and take place at Little Andromeda on Oxford Tce at 6pm. Tickets cost $10 with all proceeds being donated to the Christchurch City Mission.
Previous Christchurch Central electorate election results
2017: Duncan Webb (Labour) 16,331 votes
Nicky Wagner (National) 13,760 votes
2014: Nicky Wagner (National) 15,346 votes
Tony Milne (Labour) 12,926 votes
2011: Nicky Wagner (National) 12,064 votes
Brendon Burns (Labour) 12,017 votes
2008: Brendon Burns (Labour) 14,078 votes
Nicky Wagner (National) 13,143 votes
2005: Tim Barnett (Labour) 17,685 votes
Nicky Wagner (National) 9849 votes
2002: Tim Barnett (Labour) 17,190 votes
Nicky Wagner (National) 6837 votes