Shay Horay started out on a morning stroll around Godley Head last weekend - and ended with a truck full of other people's rubbish.
Horay, a comedian and actor from Lyttelton - also known as the Rubberband Boy - was walking his dog in the historic scenic reserve when Riley got some broken glass stuck in his paw.
Said Horay: "I looked around, saw heaps and heaps of rubbish and thought: 'This is gross'."
Rather than taking to social media to complain about those who had littered, Horay decided to do something about it.
After getting back from his walk, Horay posted an idea on the Lyttelton Facebook group.
He asked that any interested members of the community meet at the top of Evans Pass at 10am the next morning to "lend a hand on the 'pick the s**t up day'."
Horay said he just wanted to "get into it and go for it."
About 20 people from Lyttelton, varying in ages, met up last Sunday and spent the next two hours clearing up rubbish dumped on the Godley Head grounds.
"Everyone had a smile on their face," Horay said.
"It was such a good vibe, just 'let's get this done'."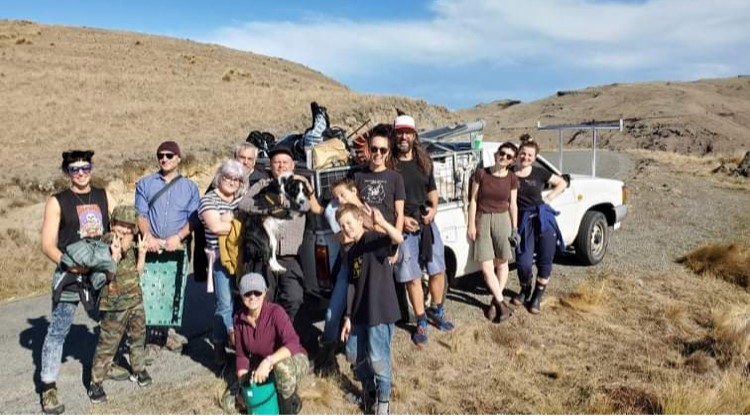 The spontaneous event proved to be extremely successful.
After two hours the group collected seven car tyres, a stereo system with sub and speakers, more than 2000 bottles and much more general rubbish.
It cost about $200 to dump the rubbish. The money needed for disposal was donated by one of the volunteers.
There have been some discussions on another clean-up occurring. Many more people had commented on Horay's Facebook post that they were eager to help out another time.
"With more little groups doing this regularly the better," said Horay.
"Sunday proved how much of a positive affect small action can have."