Confusion over whether you can go to the beach to ride the waves during the lockdown has been cleared up by police after clusters of surfers were spotted in Christchurch on Thursday.
Sumner and Scarborough beaches have been busy on Thursday, in spite of the Government's instructions to stay inside to stop the spread of Covid-19.
But police commissioner Mike Bush said people should not drive to the beach as they should only be going out in their cars to get essential supplies.
That message has been endorsed by Surf Life Saving New Zealand, which has asked people to stay out of the water during the lockdown.
All surf clubs across the country have closed.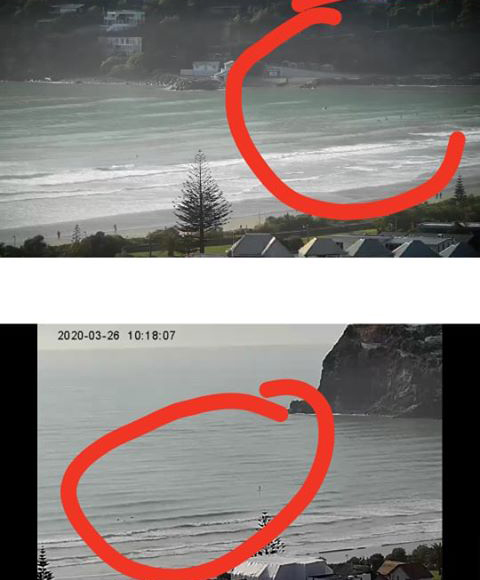 A statement from SLSNZ said people who do want to exercise and get fresh air should do so in low-risk environments – which means staying out of, and off, the water.
"This includes not taking part in activities such as rock fishing, fishing from a boat, surfing, kite surfing, knee/bodyboarding, paddling, snorkelling and diving."
Aaron Lock, who is the principal instructor at Sumner company Learn to Surf, said there was confusion as to whether people are actually allowed to surf.
But he said even though it is a form of exercise and people can stay apart, he was in favour of people staying out of the water as that way they will not get hurt or endangered - which could put a strain on emergency services.