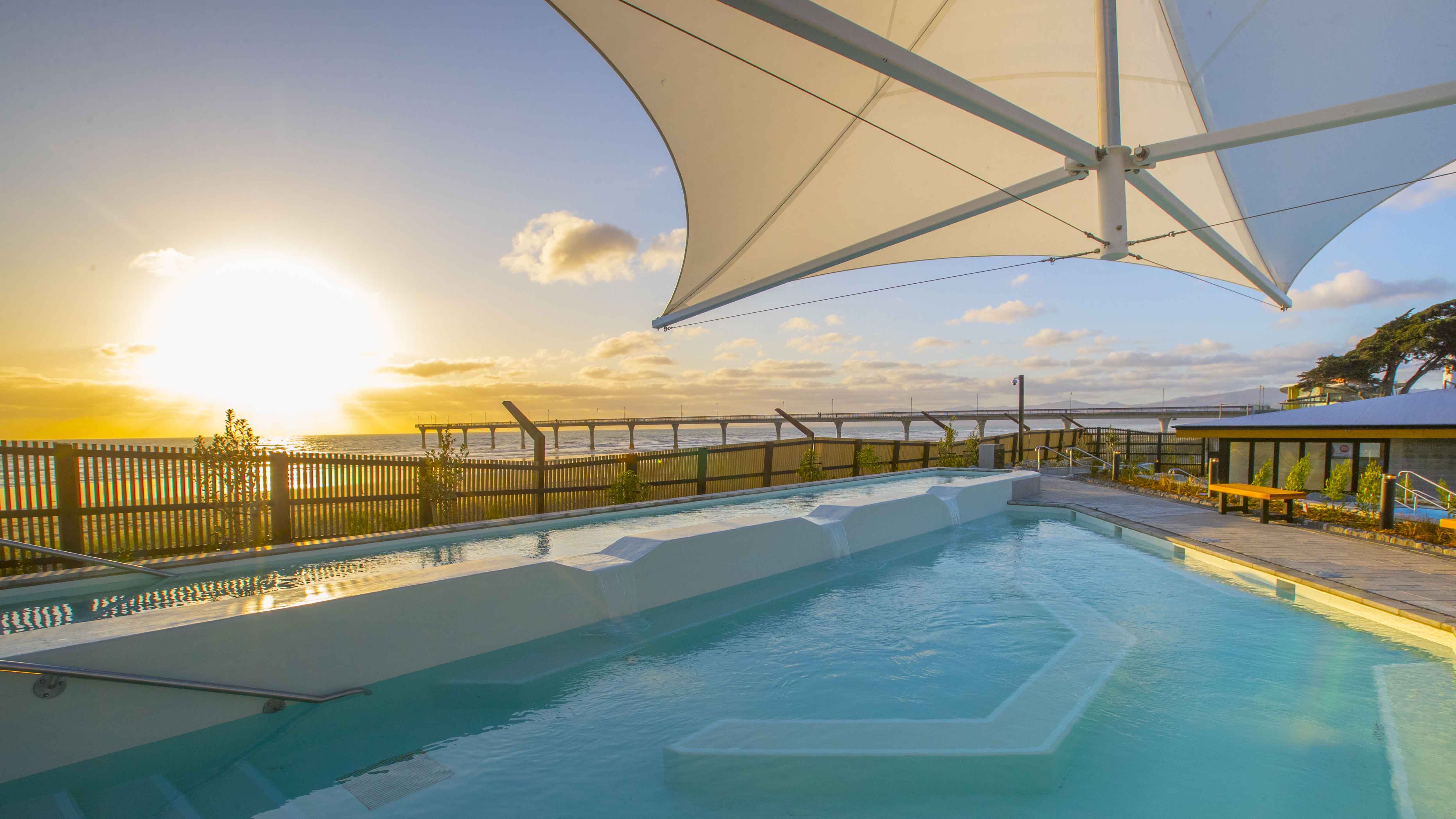 Christchurch residents won't have to pay full price to have a relaxing soak in the New Brighton hot pools when they open in April.
They will pay $3 to $4 less for entry into He Puna Taimoana than people who live outside Christchurch, under the charging system approved by Christchurch City Council on Thursday.
A single entry into the hot pools will cost Christchurch residents over 15 $14.
The cost of admission for a child under-16 or with a Cando high school student ID card will be $10. Children three and under will enter for free.
A same-day return pass will be available at the discounted rate of $17 for adults and $12 for children to encourage people to stay in New Brighton and explore the beachside suburb.
Christchurch residents who use the pools regularly will get even cheaper admission by using the multi-entry cards and membership options. A monthly pass to the hot pools for a child will be available for $54.  If they visit the pools three times a week, each visit will only cost $4.50.
The standard admission charge for people living outside Christchurch will be $18 for an adult and $13 for a child.
Christchurch City Council head of recreation, sports and events Nigel Cox said setting the fees has been a balancing act.
"We want locals to enjoy the pools and to use them regularly.
"However, we also need to manage the demand because He Puna Taimoana is a boutique offering with a limited capacity.
"If the pools are overcrowded or people have to queue for a long time to get in, they won't enjoy the experience as much.
"We want people to have a relaxing, enjoyable time in the hot pools and to leave eager for a return visit.
"The admission charges for He Puna Taimoana are in line with the charges at other comparable facilities but the council has made the decision to offer a reduced entry fee for the residents of Christchurch,'' Mr Cox said.
He Puna Taimoana will open to the public from 10am on Saturday, April 4.