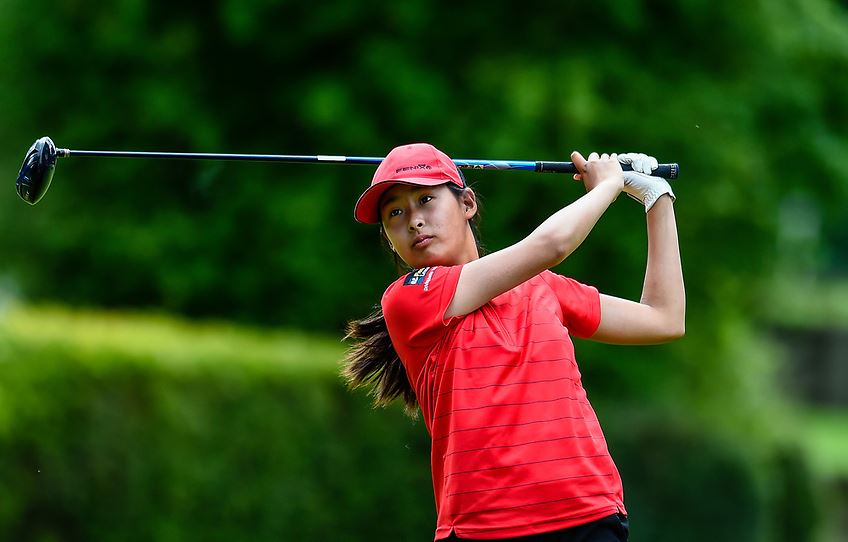 Canterbury have narrowly missed out on a semi-final berth at the New Zealand Women's Interprovincial golf tournament in Napier after a 2-3 loss to division winners North Harbour on Friday.
The tie went right down to the final hole of the final match, with Canterbury and North Harbour taking two match play wins each.
However, when 15-year-old Canterbury No 1 Maddie May put her approach shot on the final hole out of bounds, the side's semi-final hopes were dashed.
"It was gut-wrenching actually ... they've put a lot in today (Friday) and were really focused," said team manager Kate Turner.
Coming into the final round-robin match, the Canterbury side of Maddie May, Amy Weng, Hillary O'Connor, Olive Tapu and Mel Newburn needed a win to finish top of division two and book a semi-final spot, or rely on Waikato defeating Bay of Plenty.
The match against North Harbour started at the 10th hole, and through the first nine holes, O'Connor and Weng both held comfortable four shot leads.
Canterbury trailed in the three other matches. However, all were in the balance, trailing by two shots or less. However, Newburn (two down) and Tapu (five and three) both went down, leaving Canterbury to win their final three games.
Weng, the Canterbury No 2, was able to make it five wins from five matches with a five and four win over Vaha Fapiano.
Captain O'Connor then kept her side alive with a crucial one up win over Eunseo Choi after going into the final hole all square. The result left the tie to be decided by the match between No 1 May and Anna An.
After trailing by one shot with three holes to play, May made it all square with a win on the par five seventh. All square coming into the final hole, Canterbury needed a win to advance. However, May's approach shot to the green went out of bounds to give An a one up win.
With Bay of Plenty defeating Waikato 4-1, Canterbury's semi-final hopes were over, finishing third in their division behind North Harbour and Bay of Plenty. On Saturday, Canterbury play Wellington in a play-off for fifth.
Earlier in the week, Canterbury's campaign got off to a rocky start with a 1.5 - 3.5 loss to Bay of Plenty which saw three of the five matches decided on the 18th hole.
They then rebounded on Tuesday afternoon with a 4.5 - 0.5 win over Tasman. On Wednesday they accounted for Waikato 4-1. Then on Thursday Canterbury had a dominant 5-0 win over Northland.