A standout defensive display for the Maori All Stars could see former Hornby Panthers junior Jordan Riki poised to become the latest NRL player to emerge from Christchurch.
The 20-year-old second rower impressed with the Maori All Stars on the Gold Coast recently, with a more than 90 per cent tackle efficiency rate off the interchange bench.
But just eight days earlier, Riki – who last year captained the Junior Kiwis – had no idea he was even in contention for the side.
After returning home and relaxing on the couch after a captain's run ahead of a preseason match for his Brisbane Broncos, Riki noticed a phone call from a private number.
Little did he know he was about to be asked to be a part of the All Stars team by coach and fellow Hornby product David Kidwell.
"He was like 'hey, it's David Kidwell', much to my surprise. Then I stood up," said Riki. 
"He asked how preseason was going and how everything was at the Broncos, then he said a couple of boys had gone down injured and asked if I could come in and fill their spot.
"I rang my mum and my dad afterwards and they were crying."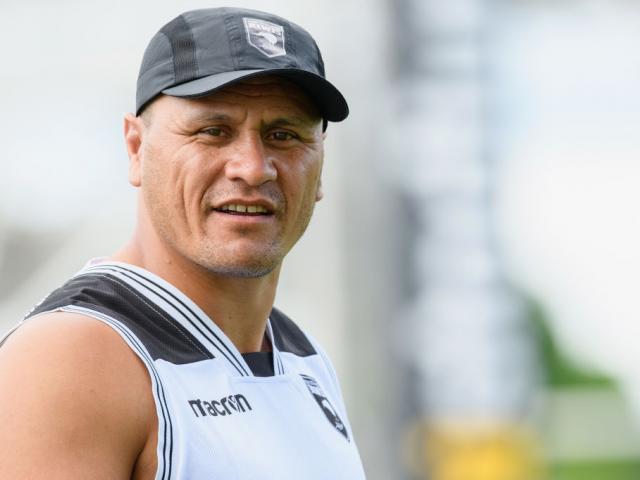 Riki is now back in Brisbane training with the NRL side and has his sights set on earning an NRL debut this year.
Since moving to Brisbane after finishing school at St Thomas of Canterbury College in 2017, Riki has quickly risen through the ranks.
Last year he played Queensland Cup for Norths Devils and started 2020 by taking part in his first full Broncos preseason game.
"It was tough, but I loved it and I've formed really good relationships with the boys.
"There's a lot of good young forwards that I'm learning a lot off, and even senior guys like Corey Parker and Alfie Langer are there to put in their input as well," said Riki.
He says the rise to get to this point has come with plenty of adversities, but he's determined to get to the NRL and stay there.
"There's a lot of ups and a lot of downs. I've got a really strong whanau back home that really back me when things get tough.
"The last couple of years there's been some situations that have been really tough and I've really struggled.
"You just put your head down and work hard. I've always had this thing in my head where I didn't want to be a could have been.
"I want to be someone that made it. Obviously, once I get in, I want to try and stay there. I don't want to keep coming in and out. I want to earn my spot and keep it.
"There's a couple of boys that came out of Christchurch like Jamayne Isaako and Kodi Nikorima. I really looked up to those boys coming though and thought if they can make it then why can't I."