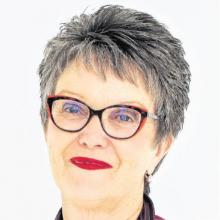 Hurunui Mayor Marie Black is hopeful the doors of the Waikari Hospital will open again in the not too distant future.
However she understands the upsurge in Covid-19 cases in Canterbury is putting pressures on the health system, and health staff, which will contribute to the timing of doors being reopened at the rural community hospital, along with those of Ellesmere and Darfield.
''I am desperate to get the doors open but I can understand the pressures as well.
''It has always been said Waikari Hospital will reopen at the end of August and I am forever hopeful that will be honoured,'' says Mrs Black.
Te Whatu Ora - Waitaha Canterbury says continued sustained pressures on the health system have delayed their reopening.
''We do not have a definite date yet for reopening these rural hospitals, as it is dependent on the ongoing demands of Covid-19 and other pressures on our health system, including workforce needs, which continue to be challenging,'' says Becky Hickmott, executive director of nursing.
''While we are working through when we can reopen the rural hospitals, we are also taking this opportunity to discuss with our rural communities, including our staff who are a vital part of these communities, how we might deliver in the future an improved mix of services in these rural areas that makes the best possible use of our resources and allows some services to be provided closer to home.''
Mrs Black says aiming for mixed service model for the hospital will ensure it is vibrant, and a community asset being used to its full potential.
''It could be a place for short term care for those being discharged from a base hospital, utilising the beautiful environment and experienced staff,'' she says.
It would take the pressure off access, and other professionals caring for people in rural communities.
Ms Hickmott says while the hospitals have been closed for longer than originally anticipated, communities, patients and staff can be confident planning and processes are in place for coping with the seasonal pressures.
''Moving forward, local health services are going to be designed around the needs and priorities of communities, with clear requirements for active engagement and consultation.
''Changes to the way health is delivered will mean local people and their communities, including iwi, will have a say on which health services are provided, and how they will be provided, Ms Hickmott says.
''This engagement, which we are in the process of getting under way, will form the basis of a plan for our rural communities.
''We all want New Zealanders to have easier access to quality health care closer to home - no matter who they are, or where they live.''