Houses under construction in Canterbury are becoming the main target for burglars.
Police say homes under construction in the Selwyn district are being burgled about twice a week, which surpasses the number of occupied houses and commercial premises being targeted.
"It is not a large number, but it is a cost to the building companies and the clients," said Senior Sergeant Dean Harker. 
Police are holding a meeting with building companies next week to tell them how properties under construction can be protected.
Toilets, baths and vanity units are the main items being taken.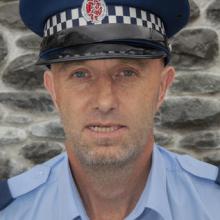 Burglaries have increased since the level 4 lockdown was lifted.
"The key messages are ensuring properties are secure, builders gear and appliances are kept out of sight and identifiable where possible in case they are stolen," said Senior Sergeant Harker.
"We will also cover what type of alarms can be used and answer questions around insurance, who is liable and things like that."
He said the main reason for the meeting is to try to cut down the opportunities for burglars.
Earlier this month, a dehumidifier and water heater were taken from a house under construction in on Billy T Lane in Rolleston.
Last month $10,000 in new appliances were stolen from a house being built in Lincoln.
An induction cooktop, dishwasher, microwave, oven, Insinkerator, rangehood and tapware were stolen from the home being constructed on Whitehorn Drive, Lincoln. The offenders also stole a gardener's trailer parked on the roadside nearby, using it to transport the whiteware.
The meeting for building representatives will be at Rolleston College on June 30 from 7pm to 9pm. Email dean.harker@police.govt.nz for more information or to attend.