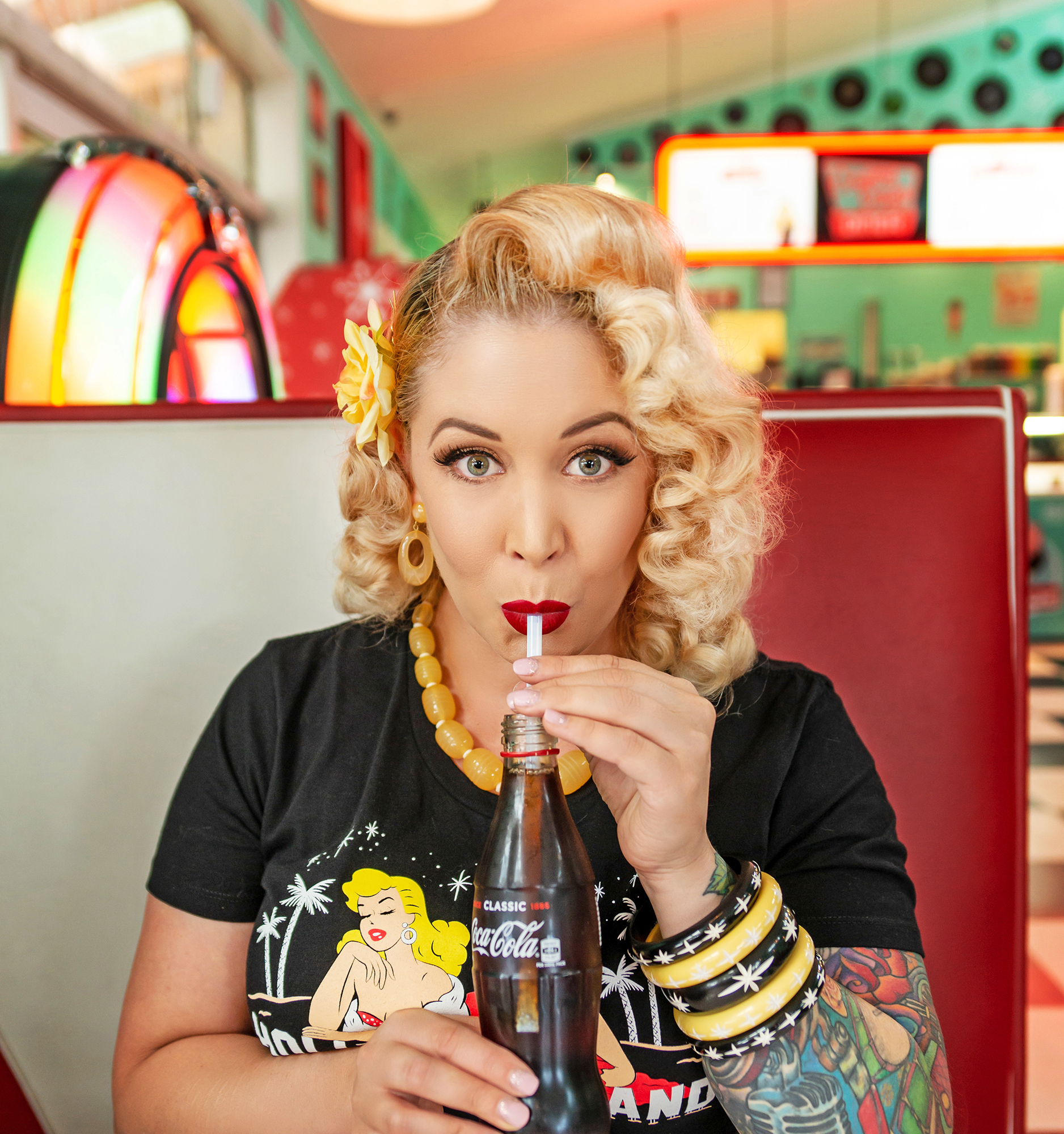 Sharvelle Mackay is practising her catwalk, 1950s-style, for the upcoming Very Vintage Day Out in Auckland.
As one of seven recently-announced finalists for Miss Pinup New Zealand, the Rolleston 30-year-old will compete for the title at the event on April 10.
As well as getting together outfits for a day wear, beach wear, evening wear and talent section, Mackay is refining her catwalk, complete with vintage poses and elegance, channelling mid-20th century glamour.
For the talent section, Mackay, with the stage name Miss Chevy Chevelle, plans to sing a 1950s classic.
She is also preparing to answer questions on stage. Although not sure what these may be, she has given some thought to what winning the Miss Pinup title would mean to her.
"I know as New Zealanders we can be quite hard on ourselves, I would like to be an example of kindness and encouragement," Mackay said.
"These were qualities that could help bring about togetherness and unity,''
Mackay is a long-time fan of all things vintage, first developing the passion travelling in her family's vintage cars as she grew up, and performing in musicals at her school when she was a teenager.
In recent years this passion has grown into participating in pageants, as the mother of two, and wife to husband Phil, sought to push past the comfort zone, and build her confidence.
"Now I just love doing it, it's fun."
Last year she won the Miss Retro Classic title, following being a runner-up in 2019 for Miss Rockabilly Belle.
Miss Pinup was her first nationwide pageant. It was exciting to have made the finalists' list and be representing the Selwyn and wider Canterbury area, she said.
Mackay runs the Selwyn Pinup and Rockabilly Hunnies social group at Rolleston.
She is holding a pageant herself next month, one at the Hanmer Motorfest, and will be judging at another, the Muscle Car Madness event at Rangiora, this weekend.