While Luke Romano is going around the traps for the Crusaders next year, the former All Black lock's wife Hannah will be gearing up for another crack at the Coast to Coast.
Hannah Romano has completed the endurance event three times, finishing in the top six in her division on each occasion in spite of battling Crohn's disease, which causes inflammation and irritation in the gastrointestinal tract. 
"It's just something that I have had to learn to live with and I manage it the best I can. It can be tough, but I don't want it to stop me from doing what I love," she said.
And motherhood has hardly been a diversion, with the demands of helping care for Cooper, 3, and 18 month-old Jonty no deterrent as Romano, who lost son Felix to stillbirth in 2016, capitalises on every training window.
"I often have to get a babysitter or ask my mum to watch the boys while I train, so I feel like I can't waste any of those opportunities," she said.
"There's always going to be other things that need to be done but it's so important to have time for yourself to exercise.
"I feel like I have spent the past five years either being pregnant or breastfeeding so entering the Coast for me this time is about getting back to myself and what I love doing."
The online fitness coach first completed the Coast to Coast eight years ago and last weekend she biked the last stage of the race to get a reminder of what lies ahead on February 12-13.
"By crikey things got real. This race, you can't fake it, this race you can't take it lightly," she said.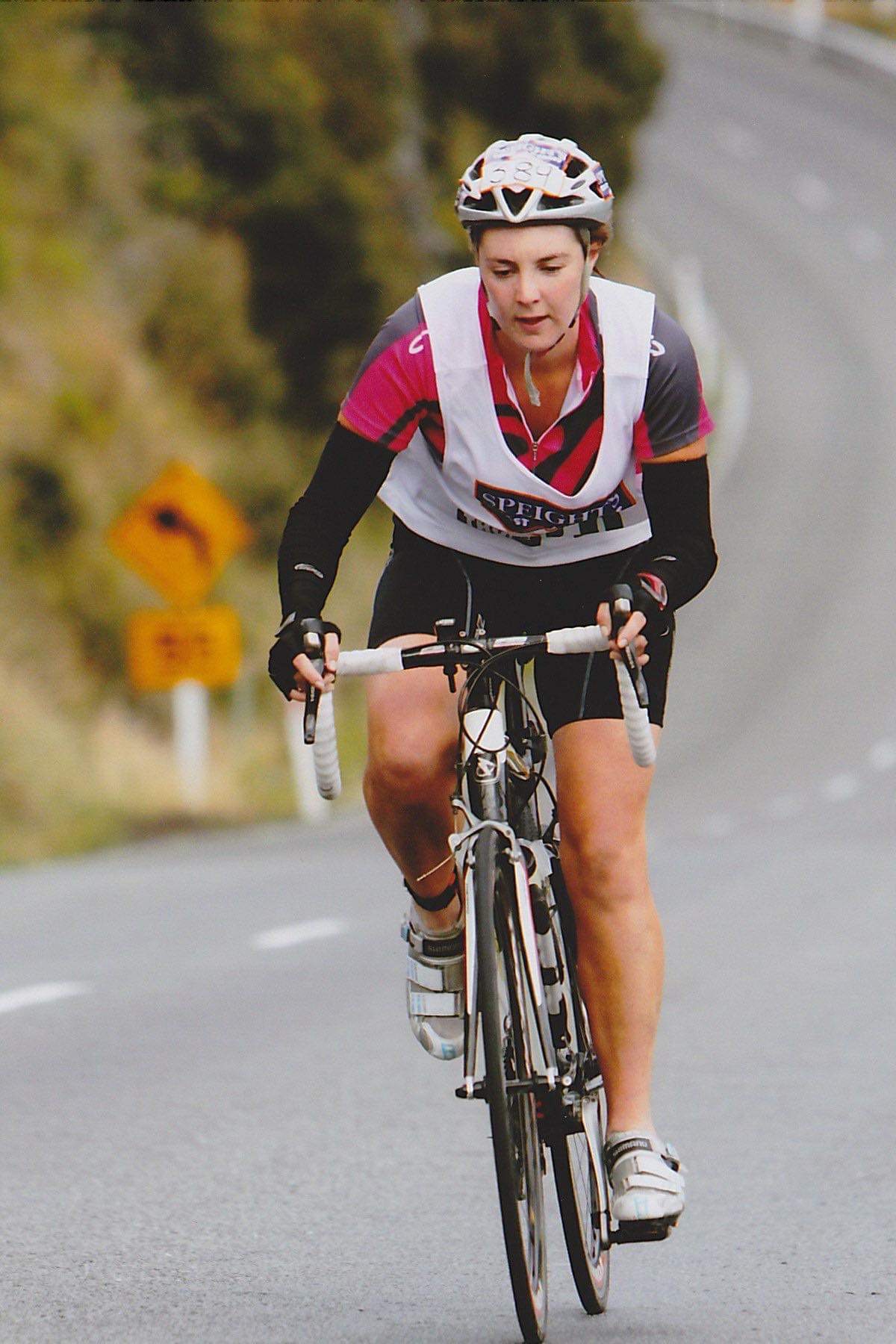 So Romano enlisted the support of fellow mum Olivia Spencer-Bower for the two-person event, 12 weeks out from the 243km trek between Kumara Beach and New Brighton.
"I sent Olivia a message basically saying I know this isn't much notice but would she do the Coast to Coast with me and lucky for me she said: 'Yes'," she said.
The former New Zealand canoe polo representative gave birth to her first child, Noah, nine months ago, with Romano believing Spencer-Bower's return to multisport could prove an inspiration.
Spencer-Bower won the two-day women's title in 2015, three years after finishing second and having to place her multisport career on hold due to glandular fever and adrenal fatigue.
In spite of the relatively late call-up by Romano, Spencer-Bower was already in shape after competing in September's Spring Challenge all-women adventure race in Christchurch.
"I was about 20 weeks pregnant when I decided to enter the Spring Challenge thinking it would be a good goal for me post birth. After I had Noah, I worked intensely with my women's health physio to make sure I was ready to start training," said Spencer-Bower, who admitted her race day mindset had altered.
"I used to race to win, now I paddle for me, to fill my emotional health cup and to show my baby boy that anything is possible if you're willing to put your mind to it and do the hard work."
Romano admitted she was feeling better about training after a tough beginning.
"Six months ago, I tried to run 5km and it felt impossible, I actually cried," she said.
"Then (last month) I competed in the Queenstown half marathon, it's just about finding a goal and working at it consistently. Every morning I wake up and I see I'm one day closer," said Romano, who has a countdown on her watch. 
While Spencer-Bower will take on her favoured kayaking leg, Romano has the run and they share a familiar bike leg. 
Spencer-Bower grew up in Swannanoa and Romano lives in Clarkville so both are well-acquainted with the long, straight stretch of South Eyre Rd from Burnt Hill.