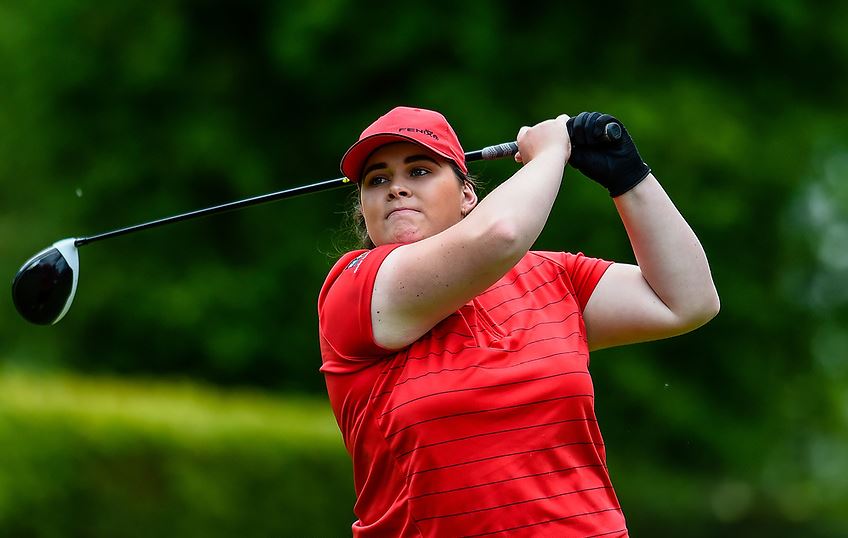 A clean sweep for Canterbury on day four of the New Zealand Women's Interprovincial golf tournament in Napier has put them one win away from a semi-final berth.
Going into the final round-robin on Friday, the Canterbury's side of Maddie May, Amy Weng, Hillary O'Connor, Olive Tapu and Mel Newburn have their fate in their own hands after they defeated Northland 5-0.
However, they will need to defeat North Harbour convincingly to guarantee a finals spot.
A win over Harbour would put Canterbury level on points with them. However, Harbour currently have one more total match play victory, meaning Canterbury will need to defeat them by more than one match.
Said Canterbury captain O'Connor: "We know that they're a very good and very young team, they're really good golfers, but if we follow the same processes we have been, we should be fine."
Canterbury also have a chance of qualifying if third-placed Bay of Plenty lose their final two round matches against Northland and Waikato.
Against Northland on Thursday, Canterbury got off to a hot start with all five players leading after nine holes.
Newburn was the first to wrap up her match in commanding fashion, with a six and five victory against Alayna Cox.
Next in was O'Connor (six and five), May (five and four) and Tapu (two and one).
The rout was completed by Weng, who has four wins from four this week. The 16-year-old Canterbury No 2 chipped in for eagle on the par five 16th hole to defeat Kylie Jacoby three and two.
Earlier in the week, Canterbury's campaign got off to a rocky start with a 1.5 - 3.5 loss to Bay of Plenty, which saw three of the five matches decided on the 18th hole.
They then rebounded on Tuesday afternoon with a 4.5 - 0.5 win over Tasman. On Wednesday, they accounted for Waikato 4 - 1.
Last year, Canterbury finished runners-up to Auckland.
O'Connor says the team are hoping to put themselves in a position to get back into the tournament's biggest match.
"Last year was great for us being on our home turf," O'Connor said. 
"It's a little bit different this year with only our two managers and our reserve that's caddying for us at the moment, but we're still trying to keep that awesome vibe which we had last year," she said.