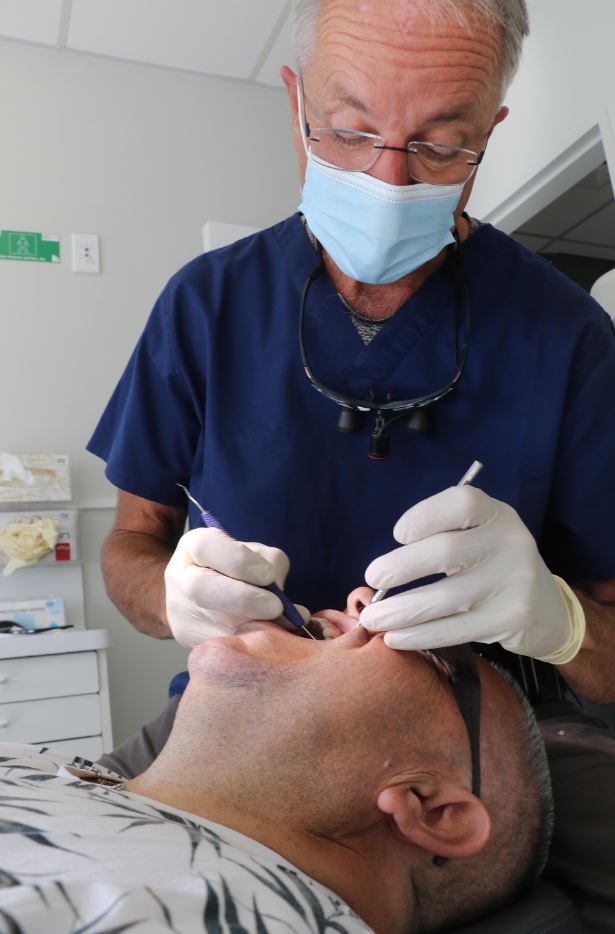 David Walsh is typically among the health professionals you'd want to avoid like the plague - but the Covid-19 pandemic has prompted a surge in demand for dental procedures.
The prospect of pain, or at least discomfort, has proved no deterrent as Christchurch dentists deal with a spike in general and cosmetic work since the lockdown restrictions were relaxed.
"I used to be booked (out) a week and a half, now I'm booked solid for five to six weeks," said Walsh, who operates out of Dentistry on Merivale.
The Canadian, who has worked as a dentist for 35 years, said business had been constant since Christchurch emerged from the first nationwide lockdown in May 2020.
"It's gone ballistic. We came back to work and the phone hasn't stopped ringing."
Walsh, who moved to New Zealand in 2003, offered three explanations for the busiest time of his career.
"People are more concerned about their health, nobody can travel and they've got some money in the bank," he said.
"The big one is three. They don't know if or when lockdown is going to happen again so: 'I better bloody get my teeth done before Jacinda (Ardern) decides to close us down again'."
"That's my theory, it's 'circle of life' stuff that has resulted in people accessing more dental work than they would have otherwise."
Walsh felt clients were taking action after realising dentistry was extremely limited during the old alert level 4 constraints, a view endorsed by Emilos Kotzikas.
He had a cavity filled yesterday, 18 months after the tooth started giving him grief. It was third time lucky after two previous appointments were cancelled.
"It's just been bad timing with the old shutdowns and stuff. I'm trying to be a little proactive as opposed to reactive," he said.
So rather than delay a trip to the dentist if they need a filling done, appointments are sought after.
"As soon as access is granted again 'boom' you start dealing with stuff you don't want to put off anymore," Walsh said.
While pain relief naturally features prominently, discretionary income usually devoted to international travel also underpins a thriving industry.
Some clients are investing thousands of dollars in botox, fillers and facial aesthetics, cosmetic gum surgery, teeth whitening and Invisalign, a teeth straightening process.
"There's a lot of optional work, where it's not a health issue," Walsh said.
"Some people are coming out of the woodwork. They're saying: 'Right I'd like to get that work done we talked about five years ago'."
Walsh mainly deals with restorative work using ceramics and composites.
"If you've lost three teeth and you'd like to smile again I kind of become the linchpin for the process for implant restoration. There's major overhauls and a fair bit of cosmetic stuff, veneers and that sort of stuff," he said.
New Zealand Dental Association president Dr Erin Collins agreed the pandemic had caused demand for consultations and treatments to soar.
"Following lockdowns dental practices have been busy catching up with routine dental work such as regular examinations, hygiene visits and dealing with problems such as toothaches and broken teeth/fillings that arose during the lockdowns," he said.
Fortunately, Collins said supplies of necessary products and materials had not been compromised.
"There have been potential shortages and increased costs of materials but the situation has been pretty well managed by the dental supply companies," he said.