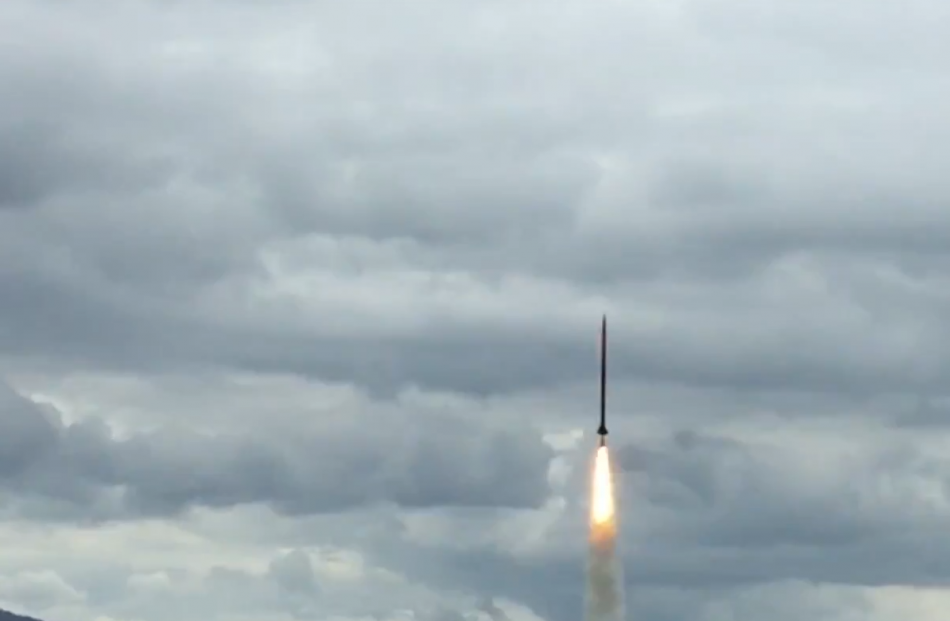 Canterbury University students planning a potentially record-setting rocket launch this weekend are assuring worried Birdlings Flat residents they are well prepared and have safety measures in place.
UC Aerospace selected Kaitorete Spit beach, near Banks Peninsula, for lift-off as they aim to exceed the current altitude record for a student-led rocket programme held by the University of Southern California, which reached an altitude of 104km.
"We're very prepared this time, this will be the third attempt and we've got all of the appropriate safety measures in place," said project leader Jack Davies.
He said a 400 litre water tanker will be on site while the Little River volunteer fire brigade will be alerted if required.
Fire extinguishers will also be on site.
Davies said obtaining the necessary clearances from organisations, including the New Zealand Space Agency, Civil Aviation Authority of New Zealand and Maritime New Zealand, took longer than constructing the actual rocket.
"(We're) very excited. It's been three years of work up to this point, we're really looking forward to it," he said.
The rocket will splash down about 100km offshore and will not be recovered.
In spite of the safety assurances locals are wary, remembering a botched launch caused a fire in 2019 after the rocket landed in a paddock.
Concerned resident Douglas Peek said: "That spit is tinder dry and if a flame takes off and the wind gets up . . . the reaction time is limited for them to sort it before the fire takes hold.
"A bunch of people playing with rockets in a tinder dry area, we could have a serious fire on our hands.
"It will be like taking a water pistol to a major blimmin' inferno if a fire takes hold."
Fire and Emergency NZ senior risk adviser Bruce Janes was satisfied appropriate safety measures were in place.
"They have to jump through a lot of hoops so they contacted me from a fire safety point of view," he said.
"Rockets are a bit unique. Yeah, there's a lot of fire and drama, but the fuel, the propellant, is very flashy, very flammable, but it's got a really short dwell time. It goes 'woof, woof' and it's gone.
"Yes, it can cause a fire, but they're launching on sand and the rocket will be leaning and fire towards the sea.
"They're as safe as they can be."
Meanwhile, some residents welcomed the launch.
Roger Cook was against a commercial enterprise but supportive of UC, which has used the site to launch rockets for several years.
"(I'm) just happy they can continue and encourage young people with new opportunities, I'd love to watch it," said Cook, a workshop engineer at Lincoln University.