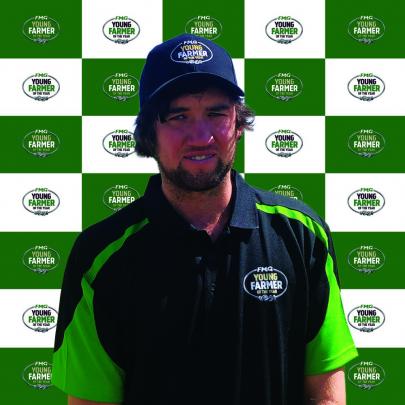 The Lincoln University young farmers' club will be hoping its four finalists have better luck this year.
Peter O'Connor, Shaun Snoxell, Jack Taggart and Jeremy Kilgour have all qualified from the Lincoln club for the 2021 FMG Young Farmer of the Year Tasman regional final at Sheffield on Saturday, March 27.
Four members of the university club previously qualified for last year's regional final, which was cancelled due to Covid-19.
A former Junior Young Farmer of the Year grand finalist, Mr O'Connor qualified for last year's regional final after representing the West Coast district in 2019.
He completed an agricultural science degree at the end of last year and his aim was to own a dairy farm one day.
Having worked in Myanmar for the last two and a-half years, Mr Snoxell was back in New Zealand working remotely while he waited for the borders to reopen.
He had a master's degree in agribusiness management from Lincoln University.
Lincoln University student Mr Taggart was in his last year studying for an agricultural commerce degree.
Having qualified for last year's cancelled regional final, Mr Taggart was keen to finally get some action.
The fourth Lincoln club member, Mr Kilgour was one of two North Canterbury finalists, along with Amuri Basin YFC member Dean Gardiner.
Both qualified for last year's cancelled regional final, so were looking forward to finally competing in a final.
The remaining finalists were Christchurch City YFC member Roshean Woods and Dunsandel YFC members Jonny Brown and Liam Alley.
The only woman finalist this year, Ms Woods is a farm systems scientist with DairyNZ.
Originally from Timaru, she has a passion for the agricultural sector despite not being raised on a farm.
The 2019 Tasman regional runner-up, Mr Brown manages a Dairy Holdings Ltd farm at Bankside, on the north bank of the Rakaia River, milking 1200 cows on 341ha.
North Islander Mr Alley is second-in-charge on a 1050-cow Canterbury dairy farm and was born and raised in Hawke's Bay.
The practical day will be held at the Malvern A&P Show with the evening show in the Darfield Community Centre.