Perhaps the best part about Halloween is not the abundance of lollies - and the ensuing tummy ache that follows - or the spook-inducing parties that get thrown on Halloweekend, but rather the crazy costumes that people brainstorm, create and wear with pizzazz.
And no one does this quite like Hollywood A-listers.
If you're anything like me, you have been scouring the internet for celebrity costumes - if not for some fresh ideas come Halloween 2024, then out of pure, sheer nosiness about how the other half live - and spook.
Here are some of the best, boo-worthy costumes to bewitch and bewilder this Halloween.
Amelia Dimoldenberg
We might be quick to call it, but this look definitely deserves to win best-dressed. Amelia Dimoldenberg, famed for her Chicken Shop Dates and awkward sense of humour, went as Mr Bean this Halloween - and it was a spot on interpretation of the much-loved Rowan Atkinson character.
Jessica Alba
Winning the prize for most relevant, Jessica Alba timed her Britney Spears-inspired costume perfectly, especially considering the Toxic singer's memoir The Woman In Me just hit shelves - and has been the talk of the town ever since.
Hailey Bieber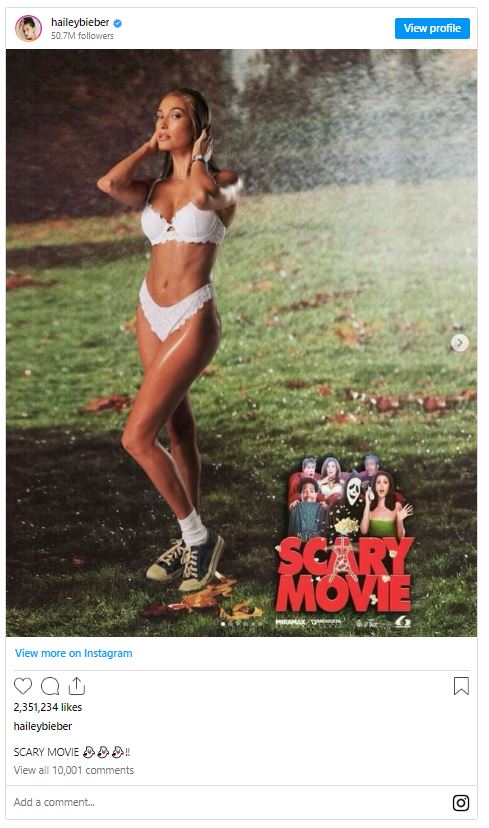 The queen of Halloween, Miss Hailey Bieber never disappoints with her clever take on scare-worthy costumes, and this year is no exception. The model-turned-beauty-mogul went as Carmen Electra's Drew from 2000s horror spoof Scary Movie.
Kendall Jenner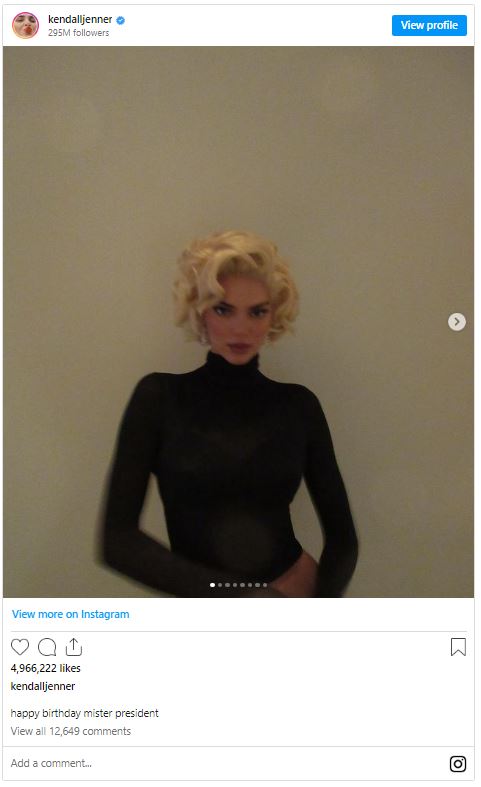 Kendall Jenner is said to have thrown a rager of a Halloween party this year - which of course meant her outfit needed to be one for the books. The model went as none other than blonde bombshell Marilyn Monroe, ditching the iconic white dress that is so often donned come Halloween for a more subtle approach to the Hollywood legend.
Camila Mendes, Madelaine Petsch and Lili Reinhart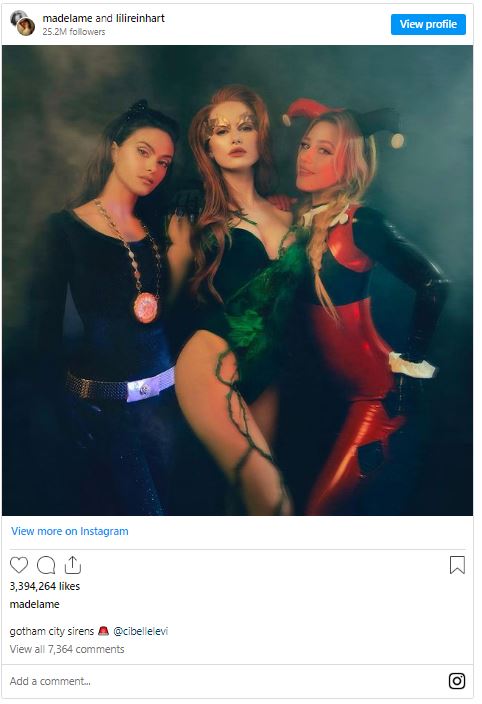 For spook season this year, Riverdale stars Camila Mendes, Madelaine Petsch and Lili Reinhart dressed as DC's Gotham City sirens; Catwoman, Poison Ivy and Harley Quinn. Not their first time nailing a group costume, the trio went as the Hocus Pocus witches last year - and we can't wait to see what they have in store come 2024.
Saweetie
Rapper Saweetie got handsy this Halloween as Johnny Depp's Edward Scissorhands from the eponymous Tim Burton film. This elaborate costume is the perfect fit for scaring your pals, but may not be so great for trick or treating.
Adele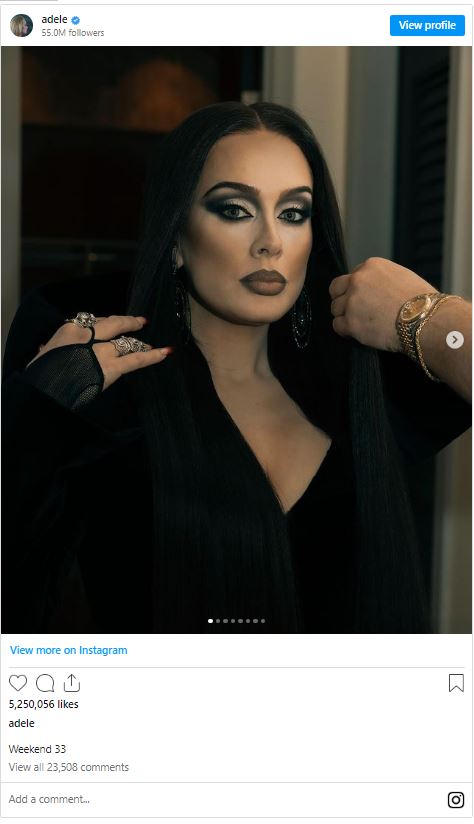 For Halloween, Adele performed at her Las Vegas residency at The Colosseum as Morticia Addams. The singer's look was dead-on, with her donning the long, straight, dark hair and mysterious makeup The Addams Family's matriarch is known for. Nailing her costume, perhaps Adele should "seek out the dark forces and join their hellish crusade" - her musical career can wait.
Demi Lovato
Demi Lovato has returned to Disney, but not the screen. "My favourite time of the year... Happy Halloween," the actress wrote on Instagram, where she posted a few snaps of herself as an impeccable Snow White. Completed with a bedazzled apple handbag and iconic red bow, perhaps Lovato should be setting her sights on the Disney remake - she no doubt suits the part.
Lizzo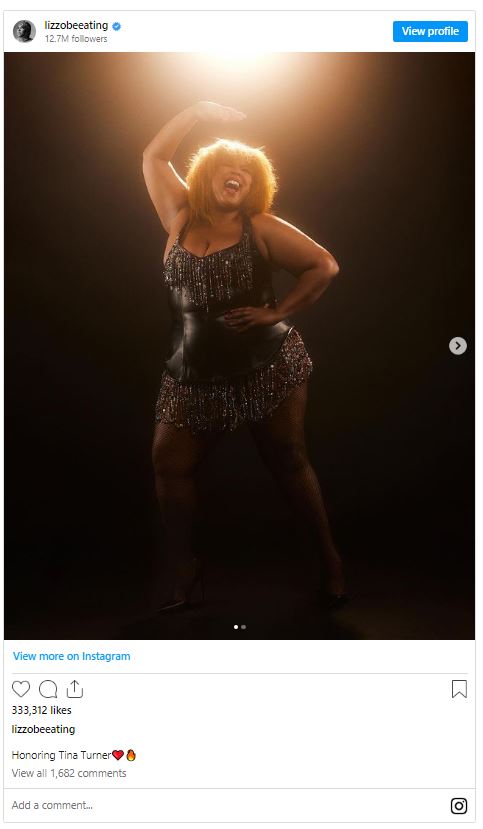 Lizzo paid tribute to late musical trailblazer Tina Turner this Halloween. Donning Turner's iconic blonde wig and sparkly black dress, the pop star nailed the look - and brought a little tear to our eye for the queen of rock 'n' roll.
Foo Fighters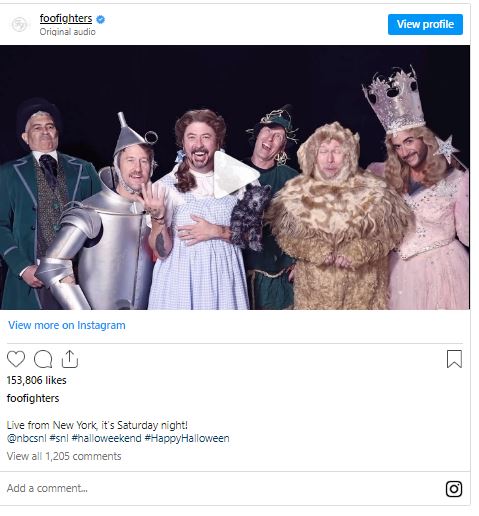 Rock band Foo Fighters dressed up as the cast of The Wizard of Oz in a promotional video for their appearance on Saturday Night Live on October 28. Dave Grohl, of course, donned a Dorothy costume, complete with a blue and white pinafore and fluffy pooch, while the other band members went as the Tin Man, Scarecrow, the Cowardly Lion, Glinda and the Wizard of Oz.
-By Megan Watts