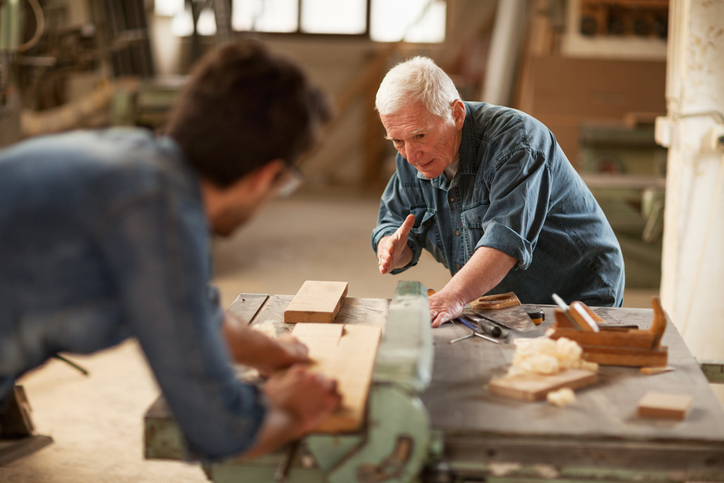 Age Concern Canterbury has created a new role to help people aged over 65 who have lost jobs due to Covid-19 get back into work.
Its chief executive Simon Templeton anticipates the pandemic's impact on job losses for this age group will be significant.
He said the new position is needed to help find jobs for those who have become unemployed, because superannuation payments are not high enough for the increasing number of over-65s renting or having to pay off mortgages.
Superannuants receive $424 a week if living alone and $652 a week for married couples who both qualify.
Statistics NZ spokesman James Weir said about 25 per cent of 65 to 70-year-olds either still have to work to afford to live, or work by choice.
He said this number has increased over the last few years and anticipates it will continue to grow.    
The unemployment rate for over-65s in New Zealand for December last year was 2.1 per cent, 0.7 per cent more than the same time in 2019 (1.4 per cent).
Templeton said the full extent of Covid-19's impact on unemployment for over-65s is not yet known, but he believes they will have been hit hard.
Said Templeton: "I haven't seen any age breakdowns yet, but it wouldn't surprise me if older people are being let go.
"The real number of over-65s in the workforce is growing every day as well and, you know, we know they face challenges around ageism in some workplaces."
Ian Fraser runs Seniors@Work, a website which helps people over 50s find employment.
He said of jobs recently listed for driver fillers for Vector Ltd across a number of New Zealand locations on the website, the position in Christchurch received the most applications.
"The Christchurch one attracted easily the most instant number of job views and applications, which to me, tells me that Christchurch is struggling. I mean, I can't verify that, but that's my sort of gut reading."
Ministry of Social Development unemployment statistics for January show 5.5 per cent of Canterbury 18 to 64-year-olds are receiving jobseeker benefits. This is the fifth lowest unemployment rate of all New Zealand regions.
New Zealand's unemployment rate for this age group as of December was 4.9 per cent, a 0.8 per cent increase compared to 2019 (4.1 per cent).