Five Christchurch teens have produced a 10-song album in 40 hours at the central city library to fundraise for the World Vision 40 Hour Famine.
The year 12 Riccarton High School students banded together to record and produce From us to you in the Tūranga audio/visual suite.
Collectively known as 4Man Band, Carlo Querubin, Josh Forman, Asher McNeil, Isaac Paul and Cameron Heaphy, all 16, made the album, which includes original songs.
The students said they "were surprised when we realised the full potential of what we could create in the studio".
"The library media specialists who helped us set up our gear and record it all with the software were total experts," they said.
"The tracks have come out great and we are now in a position to go into post-production mixing to make the songs even better, thanks to the techniques we have learned at Tūranga."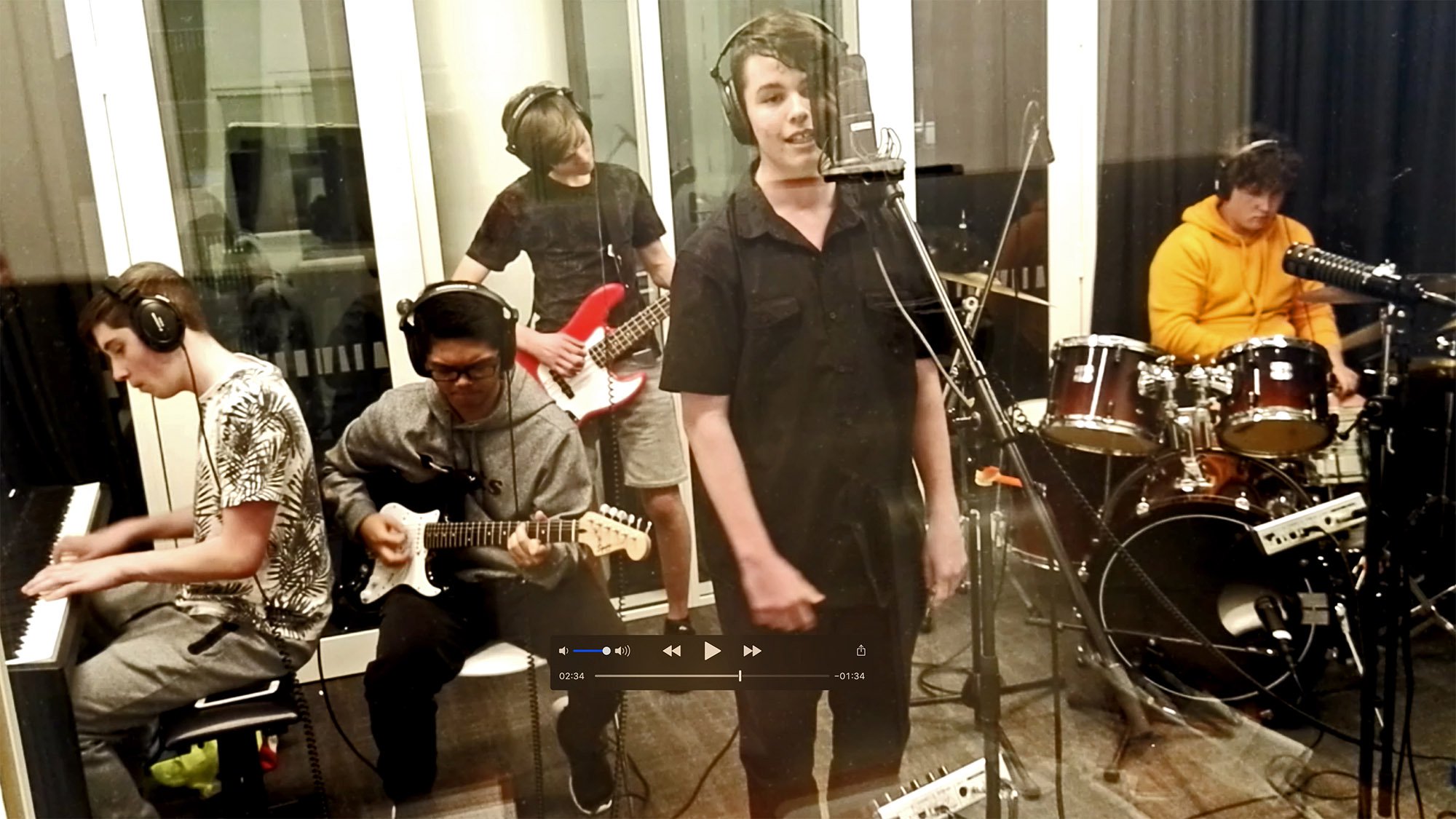 Christchurch City Council head of libraries and information Carolyn Robertson said libraries are thriving as creative community hubs and becoming even more relevant to younger people.
"The range of music coming out of Tūranga is astounding, underlining the ingenuity of our library staff in adapting our makerspaces to stay in step with technological advances," Robertson said.
Each week, there are about 14 bookings - for one to five people - for two-hour sessions in the audio suite, she said. 
Library media specialists also run after-school "studio starter" education sessions, as well as open creative times.
Robertson said hundreds of people have made the most of the facility on the Auahatanga floor since the opening of Tūranga in October 2018.
"The studio is free to for educational and personal use. It offers a full range of creative software, along with expert help.
"We have seen many beginner and intermediate musicians, bands, rappers, video editors and podcasters start out in the AV studio." 
To book the studio, phone 03 941 8999.