Fiona McLaren brings out the zest to celebrate spring.
Spring is here and that means looking forward to freshness and colour, warmth and sunshine, and being outdoors more.
Everybody gets a little more health conscious and craves fresh, fruity and vibrant colours to make them feel a little more zesty inside and out.
Fresh produce is becoming more abundant and some flavours are becoming more prominent on supermarket shelves as well.
Along with standard juice blends we can now find more exciting and less traditional combinations such as orange, mango and coconut water and a hearty and fabulously coloured beetroot, raspberry and pomegranate (as used in Zestful Bounty).
I have noticed frozen fresh fruit blends, some including beetroot, more as well as ginger and berries, which are convenient to store and offer another layer of flavours to add to cocktails and "softails" without feeling like you are in a juice bar.
Enjoy experimenting and experiencing new and renewed bursts of flavour, colour and freshness this spring.
Fiona McLaren is a lecturer in hospitality at Otago Polytechnic.
Sunshine
fresh pawpaw
apple juice
ice
30ml Midori
15ml Malibu
Method
Blend pawpaw and apple juice.
In a glass filled with ice, pour over the Midori and Malibu.
Top gently with the juice mix.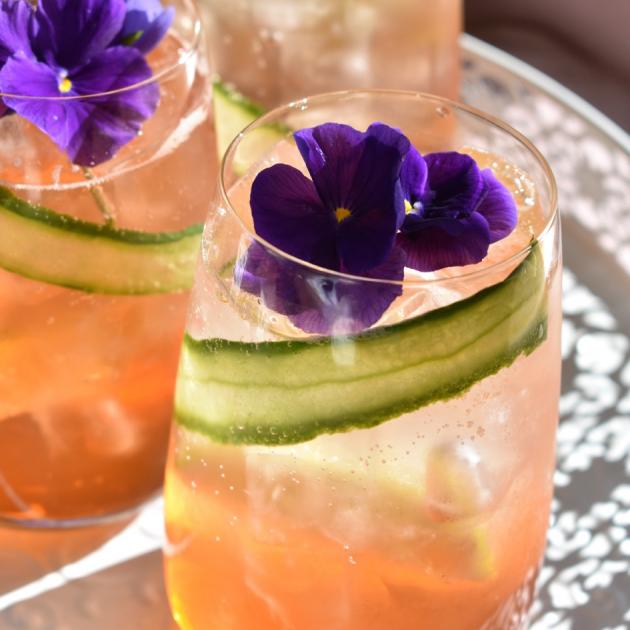 Sugar plum
ice
30ml vodka (optional)
15ml Cointreau liqueur (optional)
orange and plum bitters
15ml elderflower cordial
1 lemon
soda
Method
Add ice to a glass. If using spirits, pour vodka and Cointreau over the ice.
Spritz the ice with bitters and add elderflower cordial.
Top with soda and squeeze over two wedges of lemon.
Turkish delight
Green tea infused with rose petals (available online)
30ml Irish whiskey
15ml Galliano original
dash sugar syrup
ice
lime wedges to garnish
Method
Steep rose petal-infused green tea as per instructions and allow to chill.
Add ice to a glass and pour over whiskey, Galliano and sugar syrup.
Serve with lime wedges.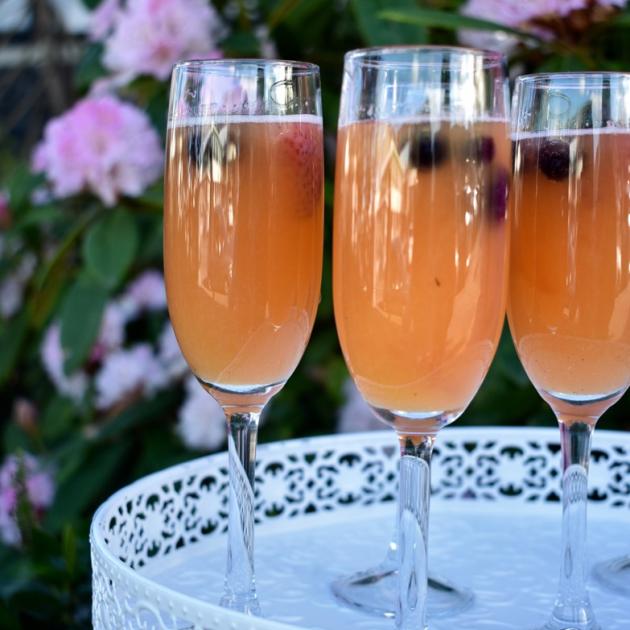 Garden party
This is simply delicious!
1/2 glass of apple cider
1/2 glass of V8 carrot and orange juice
frozen berries to garnish
Method
Blend together the apple cider and juice, pour into glass and garnish with berries.
Zestful bounty
1 pear, peeled and cored
sprig mint
1 cup grapefruit juice
11/2 cups ice
beetroot, pomegranate and raspberry juice
Method
Blend (in a high-speed blender or NutriBullet) the pear, mint, grapefruit juice and 1 cup of ice.
Fill glass with remaining ice and pour over juice to taste. Then pour pear mixture over the top.
Afternoon delight
30ml gin
15ml lemoncillo
citrus bitters or 30ml Seedlip Garden
15ml fresh lime juice
ice
Sparkling Chi (original herb blend)
lemon and cucumber, to garnish
Method
In a glass filled with ice, spritz the ice with citrus bitters (if using), add gin and lemoncillo or Seedlip and lime juice.
Top with sparkling Chi.
Garnish with fresh lemon and cucumber.