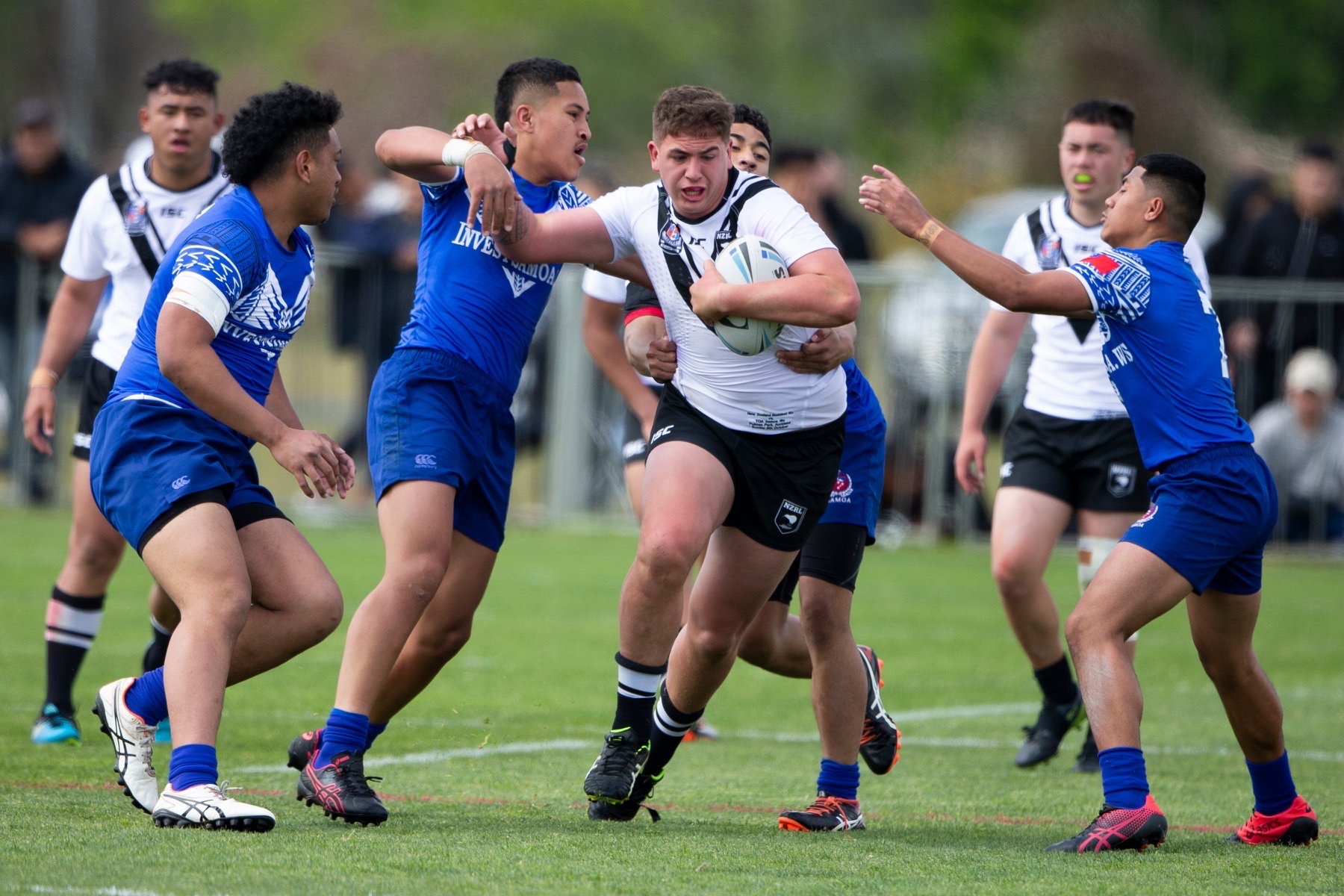 Seven Canterbury rugby league players have been named in New Zealand Rugby League's 16s and 18s squads for the upcoming season.
Alesana Mailei and Mathew Logopati from the Linwood Keas, Dallas Hurrel-Jones and Reupena Fialele from the Halswell Hornets and Hornby's Felix Fa'atili have been named in the 16s squad.
Linwood's Ethan Faitaua and Halswell's Montel Peppard-Peopaati have earned selection in the 18s squad.
The wider squads were selected from the NZRL talent development camp trials that took place in January.
The camp saw the NZRL bring 25 under-16s and 25 under-18s, as well as 48 aspiring Kiwi Ferns, into camp at St Peters School in Cambridge.
The performance camp was designed for sub-elite players to enhance their skills, introduce strength and conditioning and promote education and player welfare.
It also aimed to encourage players who dream of playing in the NRL to stay in New Zealand until they are 18, allowing them an extra few years in familiar surroundings.
The NZRL are awaiting confirmation on fixtures and opponents for both teams but they will likely play together in October.
Felix was part of the New Zealand 16s team last year and is the younger brother of Caius, who has also earned national representative honours over the past two seasons.
The players came together to take on Warriors age-group teams in January before the official squads were announced.